Should we still be buying a new petrol car in 2023?
The question of choosing energy for the purchase of a new car is not an easy task. In 2023, you have a choice between petrol, diesel, bi-fuel LPG, E85 compatible, hybrid, plug-in hybrid and electric cars. By 2022, petrol cars dominate the French market with 37% of sales. However, this share tends to decrease every year. This year, hybrids may lead sales! When should you buy a petrol car? You will see that everything depends in part on the purchase price of the selected car.
New cars under 20,000 euros
In the case of cars under 20,000 euros, most are offered with 3 or 4 gasoline cylinders. At this price, there isn't even a diesel on offer. You'll also have a hard time finding a full hybrid car, which will be more expensive.
Most of the offer is therefore in gasoline, without any hybridization. It is a pity that in 2023 light electrification is not more developed. Some markets still offer MHEV offerings in these price ranges, such as Suzuki and Fiat. The offer is very limited! (Read: What new car to buy for less than 20,000 euros in 2023?)
Another case: the ECO-G 100 LPG bi-fuel engine available in Dacia. An interesting alternative due to the price of LPG, unfortunately not available at most service stations. The other complaint is the engine in question, entry-level and without a turbo, therefore has limited performance.
You understand, in this price range you will have every opportunity to choose fuel. This will be particularly the case for the best-selling cars in France, such as the Peugeot 208, Renault Clio and Citroën C3, or even the Dacia Sandero (petrol or LPG).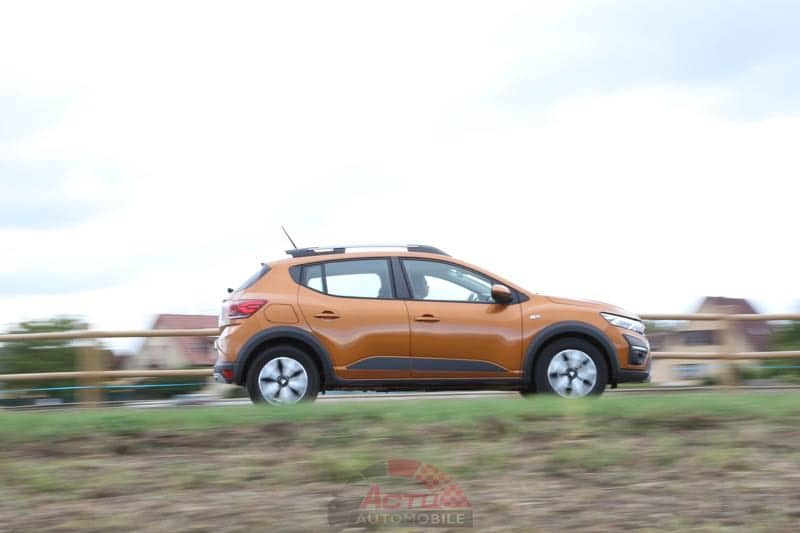 Cars between 20,000 and 30,000 euros
When you go up in price, the offer builds. You will have access to diesel engines, on the decline and still bought by professionals. Resale is likely to be complicated for several years without diesel vehicles in ZFEs, such as Greater Paris.
Full Hybrid cars and therefore the most sensible ones are accessible in these budgets, but not in all brands. This will happen to Toyota, Honda, Renault, Suzuki… Unfortunately, the list is limited. You will have access to the best-selling Full Hybrids of Renault Clio E-Tech, Renault Captur E-Tech, Toyota Yaris, Honda Jazz, Dacia Jogger Hybrid, Suzuki Vitara.
For other models, you won't have too many options either…
Be it the Peugeot 208, 2008, Citroën C3 Aircross, Volkswagen Polo, T-Cross, Opel Corsa, Citroën C4, you're sure to be on fuel at these prices. Unless you still want a diesel when it's offered!
Again, it will be the choice of model that will impose the choice of energy, with a good chance of getting a petrol car.
You will also be able to have access to some electric cars for less than 30,000 euros, but exclusively city cars with the exception of the Chinese compact MG 4.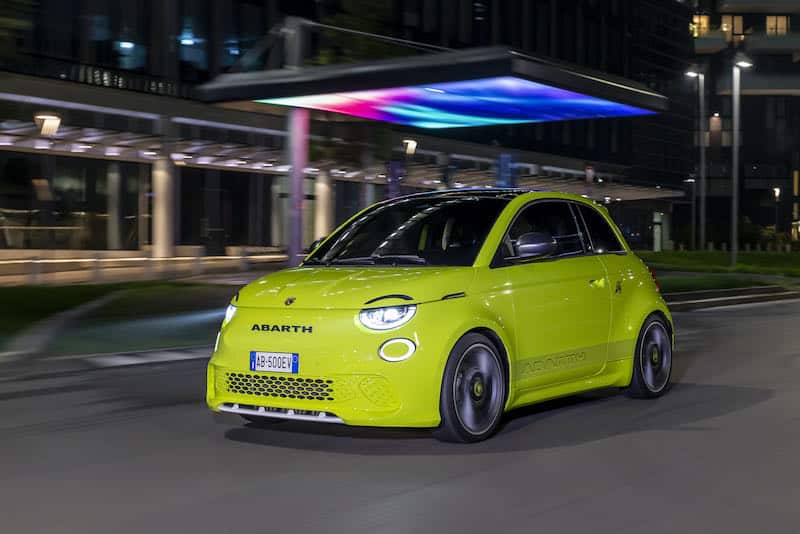 New cars between 30,000 euros and 45,000 euros
For more than 30,000 euros, you will have access to generalist compact SUVs, and to higher versions of compacts. The choice will be wider for hybrid engines, and will also give you access to more plug-in hybrid and electric models.
For example, you will have access to the entire Renault Arkana range, with its 145 hp full hybrid engine, or even the rechargeable Golf 1.4e hybrid.
Would you buy a new petrol car that consumes 8 to 9L/100 in the city, when you can access the Tesla Model 3 Propulsion bonus deducted from 39,990 euros?
Beyond 30,000 euros, the choice will be more complicated, because you will have many possibilities. You have to ask yourself about your daily use, to choose the best energy possible. Unless you want to order a premium car that isn't offered in full hybrid or plug-in hybrid for your budget, it is recommended to opt for an electrified motorization. The goal is to reduce fuel consumption, and to promote future resale for several years. And why not choose an electric car if your usage allows it.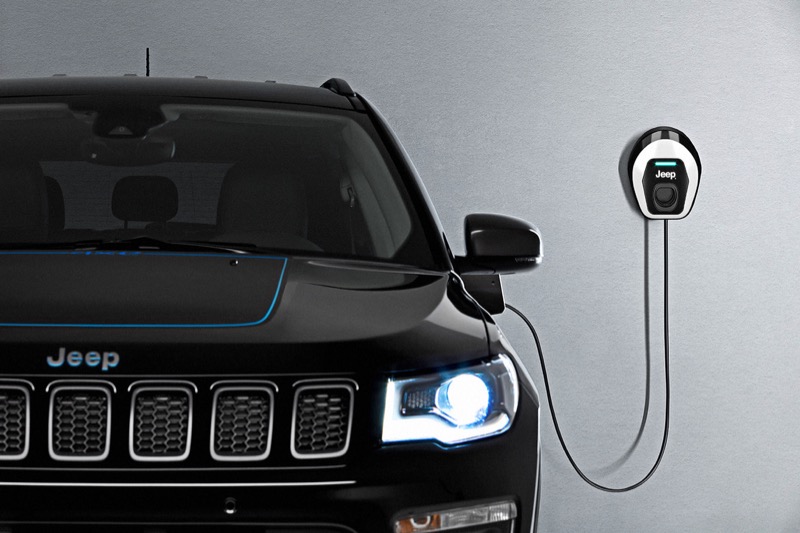 New cars over 45,000 euros
Beyond 45,000 euros, fuel will still be possible for sports cars, or for premium cars. But there is a key to an ecological penalty because of the high level of power.
The offer is naturally reduced: manufacturers remove complex versions for sale on the French market. For example with the BMW 330i: the current generation was still offered last year, no longer with a 6-cylinder in the line but a 4-cylinder. This 258 hp turbocharged 2.0 will not survive the restyling of the model: BMW favors the 330e plug-in hybrid.
For more than 45,000 euros, you can buy a plug-in hybrid car that now has a comfortable electric range (60 to 100 km depending on the model), or a premium electric car.
The choice of a petrol car will therefore be made almost exclusively to sports cars or prestige cars.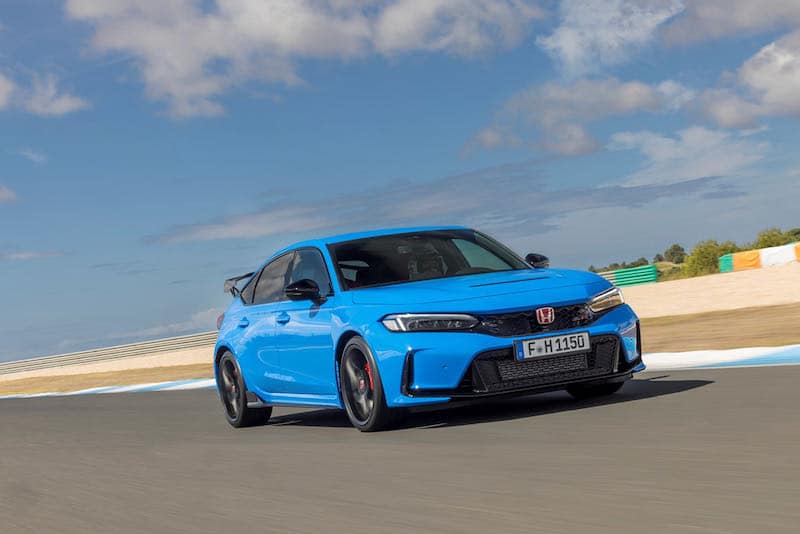 Conclusion
To buy a city car for less than 20,000 euros, you obviously have no choice: it will be a 100% thermal petrol car. Beyond this price, the offer becomes more interesting with light hybrid or full hybrid machines, unfortunately not widespread enough in manufacturers' catalogs!
Because it becomes necessary to favor an electrified car at least with a hybridization that makes it possible to reduce its consumption (and its carbon footprint). With prices at the pump likely to exceed 2 euros per liter this year, it is more than necessary to ask the right questions.
Those who can afford an electric city car or electric family car can also start this year with a wider choice of models. There are still plenty of new things to come in the coming years for those who still prefer to procrastinate.
So you can buy a new petrol car in some cases in 2023, and we tell you this: it could be the last!