Volkswagen IDs. is illegally imported from China: beware of scams
Volkswagen noted that cars aimed at the Chinese market were imported as far as Europe. The risk for customers is that they will not be able to register their vehicle.
Good news for Volkswagen, the order books for the 100% electric range (ID.) are full. Bad news for consumers, delivery times can reach up to a year of waiting. Faced with this tense situation, the unscrupulous dealers smelled the right plan. They propose importing cheaper cars made in China and intended for the Chinese market into Europe, which displeases Volkswagen, which opposes this practice.
According to automobilwoche on January 19, 2023, Volkswagen sent a letter to its dealers to warn them not to participate in the distribution of these models imported from China, or in their compliance. What is behind all this?
Volkswagen IDs. not homologated for Europe
Until now, new cars were mainly traded within the European Union. Manufacturers' vehicles have significantly different configurations and prices depending on the country. It has always been possible to get new cars, through automotive agents, from Spain or Poland, for example, cheaper than new cars ordered from French or German dealerships. This parallel market was never really appreciated by the manufacturers, but they adapted this practice, because the vehicles meet the same standards.
However, parallel market (or gray market) imports from China pose another problem. The Chinese Volkswagen ID.4s are not completely identical to the European versions: the hardware and software configurations are different. The ID.4s were also offered in two variants in China with two different manufacturers: one relatively close to the European model produced by SAIC and a more distant Crozz version developed by FAW.
Chinese models (ID.3, ID.4, ID.4 Crozz or ID.6) are in any case not approved for driving on European roads without some modifications:
The e-call system, which is mandated in Europe, is not the same function as the one installed in China.
The charging socket in China is also different compared to Europe
Without changes upon their arrival in Europe, these vehicles from the parallel market cannot be registered. However, Volkswagen, in a letter addressed to German dealerships, is clear: " These vehicles cannot be bought or sold by you at a contracted Volkswagen branded shop, nor can they be adapted to local market conditions with your help. Volkswagen AG would like to point out that any form of breach may constitute conduct contrary to the contract and that Volkswagen AG will not tolerate such conduct. »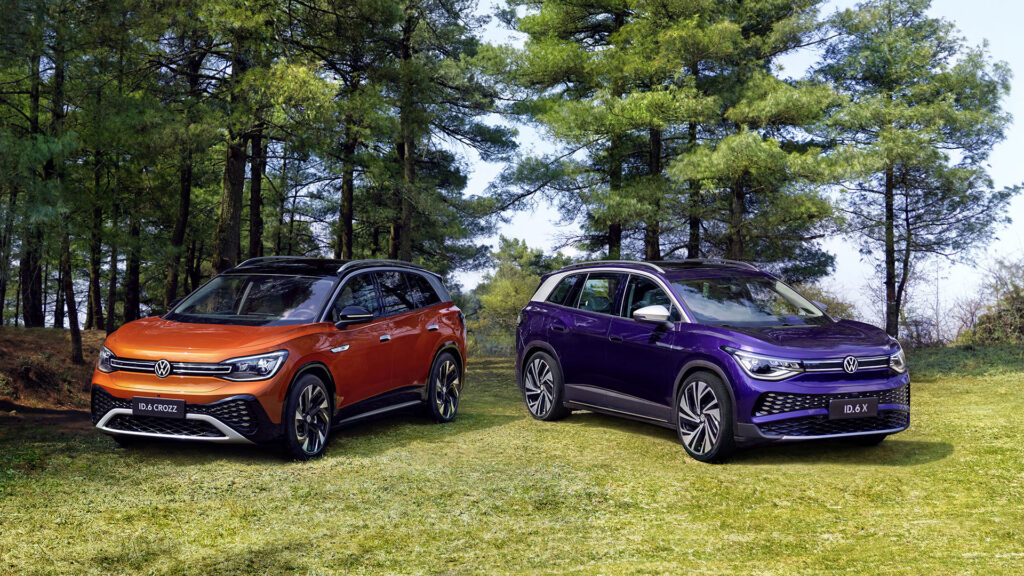 Beware of fake bargains online
It is difficult to know now what the extent of the phenomenon is. We don't know if it also has something to do with France and which distribution channel. Tricks no longer know borders, we recommend in all cases the greatest caution in the face of tempting offers found on the net.
You should be alerted by a Volkswagen ID.4 SUV for sale new, outside the official network, and at a price lower than European prices. The risk for the end customer is to encounter an unscrupulous dealer, who cannot issue a valid registration certificate for your vehicle.
You can have an electric vehicle that has been paid for over €40,000 and is not roadworthy. Recourse to this type of dispute is particularly complicated – even impossible – against the retailer, who is often based abroad. If the vehicle is modified to be homologated, it certainly does not have a valid warranty at the level of the European Volkswagen network, which can cause problems in the event of recall procedures or even maintenance over time. Beware of fake bargains!
---
We need you to build the future of Numerama: take part in our survey!