Twitter Blue is coming to Android, with an annual subscription
Twitter launched its revamped Twitter Blue subscription service in December 2022, with new rules and perks dreamed up by its new owner Elon Musk. At launch, users will only be able to subscribe via the web and the Twitter iOS app, leaving Android users to wonder if they'll get access as well.
That doesn't mean Android users can't use the service, however, as all they have to do is subscribe on the web first, then use Twitter as usual in the Android app. However, the lack of a subscription option from the Google Play Store has hindered Android users who want to get the much-coveted blue tick — and of course, all the other features that Twitter Blue has to offer.
It's a good thing it's changed, because Twitter Blue subscriptions are now available from the Android app. The subscription price, which costs 11 dollars per monthis the iOS subscription price, because Twitter wants to avoid deducting the 30% fee that iOS apps store and Google Play charges, and pass that amount on to the consumer.
Web subscriptions, on the other hand, cost $8 per month, or $84 per year, which is a new subscription option that just launched. This is, in my opinion, the most affordable way to subscribe to Twitter Blue at the moment. The amount varies by country.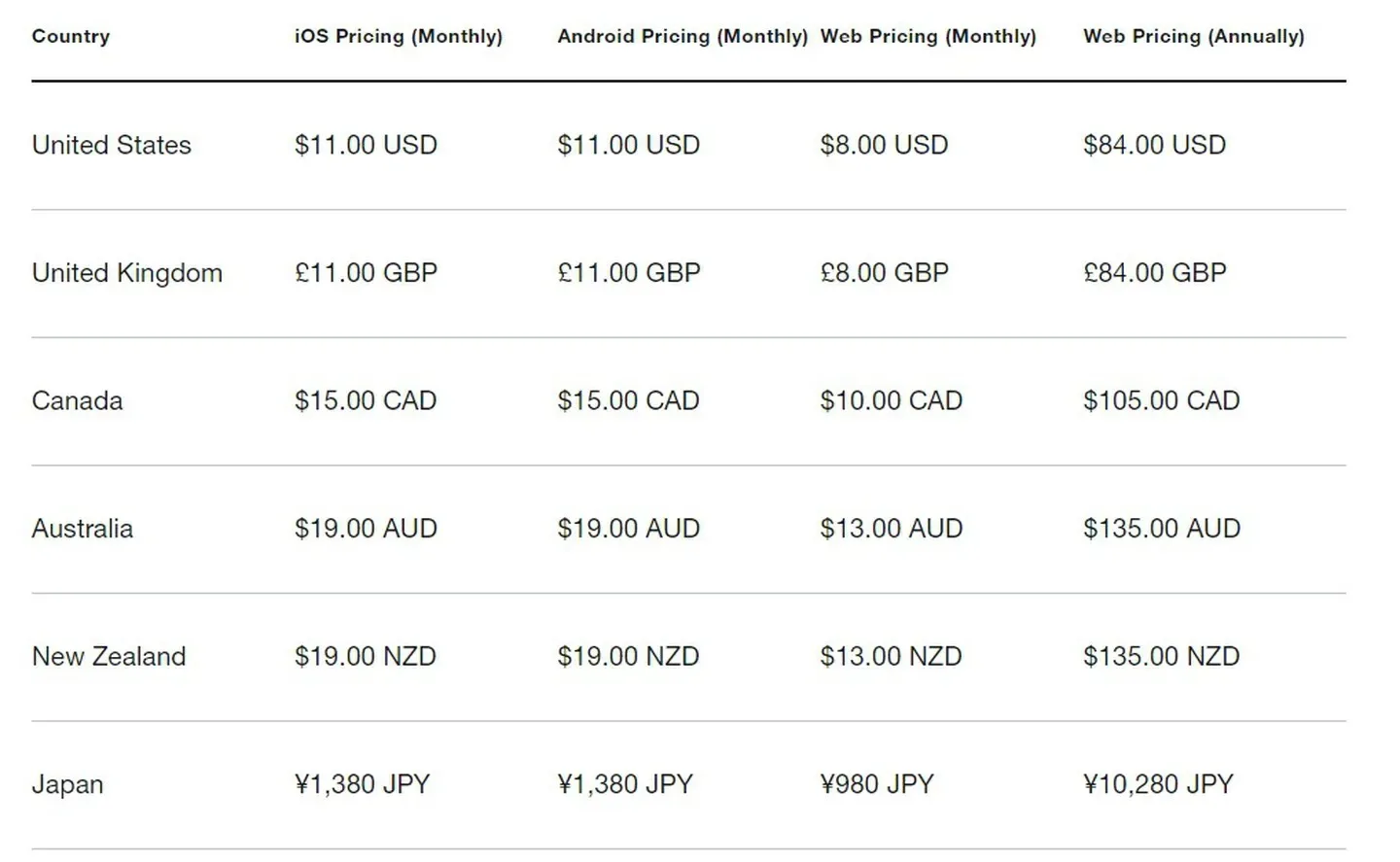 People who sign up for Twitter Blue on one platform can use it on all platforms that support it (iOS, Android, and Web).
Availability
Twitter Blue is currently available in the United States, Canada, Australia, New Zealand, Japan and the United Kingdom. Twitter Blue subscribers get several features in addition to the Blue verification badge.
Twitter Blue users benefit from several features (not all features are available on all platforms), including:
Bookmark Folders: Bookmark Folders allow Twitter Blue subscribers to group and organize bookmarked Tweets into folders for faster retrieval later. Twitter Blue allows you unlimited bookmarks and bookmark folders that are always private
Custom App Icons: With Custom App Icons, you can change how your Twitter app icon appears on your phone. Choose from several colorful options. Check your settings regularly to see new looks available for a limited time.
Themes: Twitter Blue themes let you choose from colorful options to theme your app
Personalized Navigation: This feature lets you choose what appears in your navigation bar, so you can quickly access the content and Twitter destinations that matter most to you. You can choose a minimum of 2 and up to 6 items to hide in your navigation bar below or revert to the default if you change your mind
Top Articles: Top Articles is a shortcut to the most shared articles in your network. This feature automatically lists the most shared articles by people you follow — and people they follow — so you can easily find the type of content you want to read
Reader: Make long threads a better reading experience. Reading lets you enjoy your chat threads with minimal noise. Activate the read function by clicking the read icon at the top of the thread, or use it to change the text size
Cancel Tweet: The Cancel Tweet feature allows you to cancel a Tweet after you send it, but before other Twitter users see it. This is not an edit button*, but an opportunity to preview and modify your Tweet before posting it to the world. Once the cancellation period is over, the Tweet will be visible to your followers and you can leave it or delete it, as you normally would on Twitter
Conversation prioritization: This feature prioritizes your replies over Tweets you've interacted with
Uploading longer videos: Share more content with your followers. Twitter Blue subscribers can upload videos up to 60 minutes long and up to 2GB file size (1080p) (web only).