Samsung Galaxy S23 series specifications and price
Some smartphones leak more than others, and at this point it seems Samsung's Galaxy S23 series hits the web almost every daybecause now, in addition to all the other releases to date, we have the full list of specs for all three smartphones.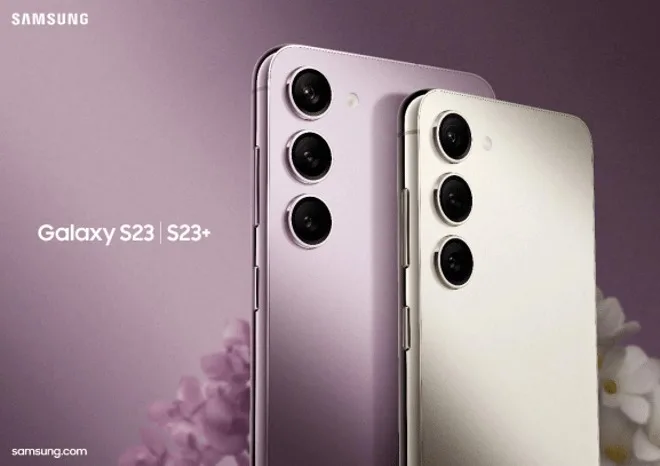 Starting with the standard Galaxy S23 – in a listing shared by WinFuture – this smartphone seems to have a 6.1-inch AMOLED display with a resolution of 2,340 x 1,080 pixels with a refresh rate of 120Hz (which can drop down to 48 Hz when refresh is high. unnecessary). The display seems to have a pixel density of 425 pixels per inch (suggesting the panel could be closer to 6.06-inches), HDR10+ support, and is said to be protected by Gorilla Glass Victus 2.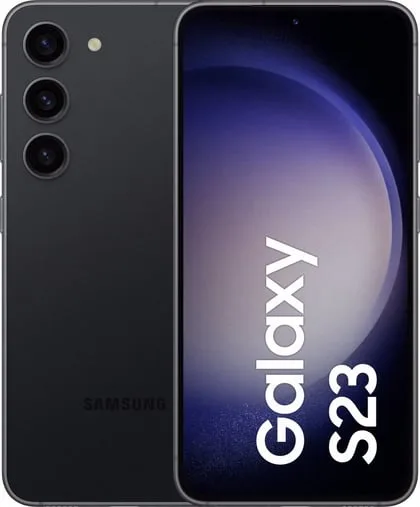 Other specs listed include a Snapdragon 8+ Gen 2 chipset, 8GB of RAM, 128GB or 256GB storage, and a 3,900mAh battery with 25W wired charging and 10W wireless charging. The Galaxy S23's camera seems to be a triple-lens system again with a 50-megapixel f/1.8 aperture main sensor, a 12-megapixel f/2.2 ultra-wide sensor and a 10-megapixel f/2.4 telephoto lens, with 3x optical zoom. There will also be a 12-megapixel front camera, and the smartphone will run on Android 13 with Samsung's One UI 5.1 interface. Finally, it measures 146.3 x 70.9 x 7.6 mm and weighs 167 g. It is IP68 certified for dust and water resistance and is available in black, cotton, green and purple.
The Samsung Galaxy S23+ is listed as having the same cameras, the same software, the same water resistance, the same chipset and the same amount of RAM, and it looks like it will come in the same tints, but other specifications are different. For example, it seems to have a 6.6-inch screen with a density of 393 pixels per inch – although the rest of the screen specs are the same.
It's also listed as having a choice of 256 or 512GB of storage, and has a 4,700mAh battery, with faster 45W wired charging, as well as 10W wireless charging. Of course, the bigger screen means the smartphone is also bigger, measuring 157.8 x 76.2 x 7.6mm and weighing 195g.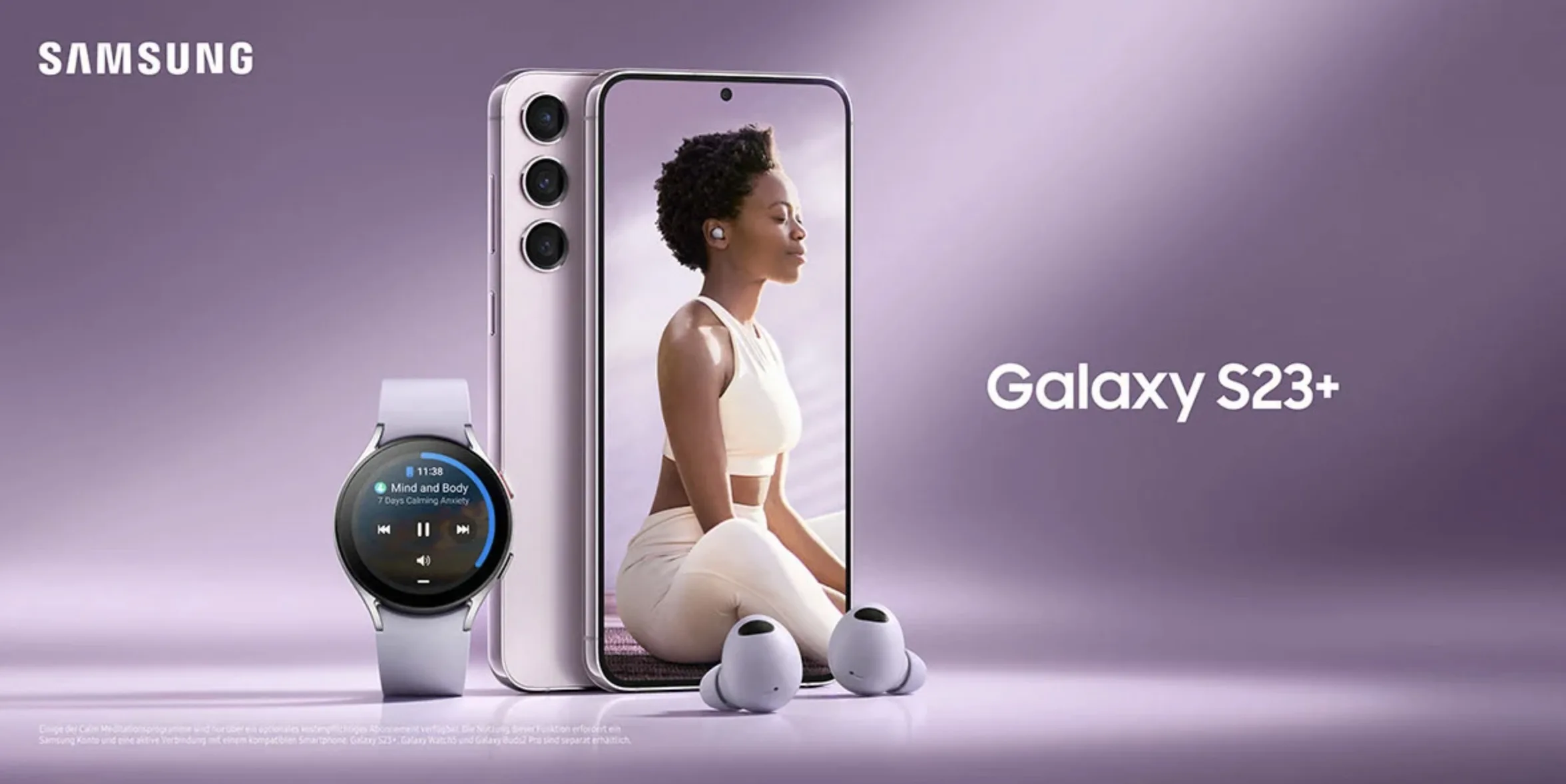 The Galaxy S23 Ultra, the beast of the family
Finally, there's the Galaxy S23 Ultra, and the specs come from @BillbilKun, who shared what appears to be an official image showing the specs.
Official Technical Sheet for the Samsung Galaxy S23 Ultra (always for France)

So we can confirm there will be a 1TB version (and not just from the Samsung Shop)https://t.co/qzYJFExZOI

— billbil-kun (@BillbilKun) January 17, 2023
This is 6.8-inch AMOLED display with a resolution of 3088 x 1440 pixels with a variable refresh rate between 1Hz and 120Hz. The screen seems to have 500 pixels per inch, HDR10+ support, and Gorilla Glass Victus 2. There's also a Snapdragon 8 Gen 2 chipset, a choice of 8 or 12 GB of RAM, as well as 256 GB, 512GB or 1TB of storage , and a 5,000mAh battery with 45W wired and 10W wireless charging.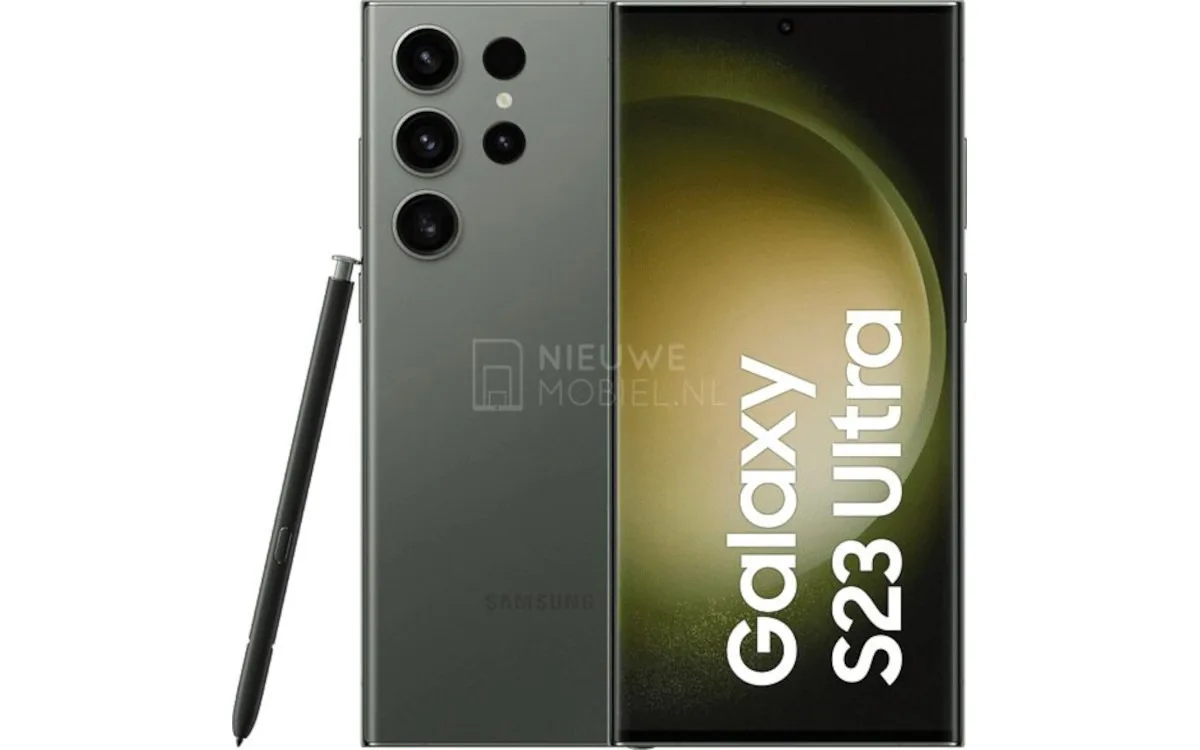 I think it's with the camera a 200-megapixel primary sensor with f/1.7 aperture, a 12-megapixel f/2.2 ultra-wide sensor, a 10-megapixel f/2.3 telephoto lens with 3x optical zoom, and a 10-megapixel f/4.9 periscope with 10x optical zoom. There is also talk of a 12-megapixel front camera, Android 13 and One UI 5.1.
Dimensions are listed as 163.4 x 78.1 x 8.9mm, weight as 233g, IP68 certification is mentioned, and colors are listed as green, black, cream and lavender – all of which probably mean the same colors as of the other two models.
And price information
As if that wasn't enough, there is a series of Galaxy S23 price leaks sent by 9to5Google, which claims to have found Australian pricing information for the smartphones. This information indicates that the Galaxy S23 will start at AU$1,350, the Galaxy S23+ at AU$1,650, and the Galaxy S23 Ultra at AU$1,950.
This is in any case AU$100 more than the price of the Galaxy S22 series, so we may see similar price increases in other regions, including France. Direct conversions are probably not accurate, but if these prices are correct, one can imagine that an increase in the starting price between about 50 and 100 euros is likely.
That said, if the spec leaks above are accurate, then in the case of the Galaxy S23+ and S23 Ultra, you'll also get more storage for the starting price.