Adobe Acrobat Reader file
Adobe Acrobat Reader is a program designed by Adobe Company for computers and other terminals. It is a sophisticated software that basically allows working with PDF files. It is compatible with operating systems such as Windows, MacOS, Linux, Android and iOS. Discover in this article the essentials of this reference software.
Introducing Adobe Acrobat Reader
Adobe Acrobat Reader is software that you can use for free today. With this software, you can view and print PDF documents. It allows you to put your signature on these files and annotate them. Also, with Adobe Acrobat Reader, you have the ability to share PDF documents with your friends.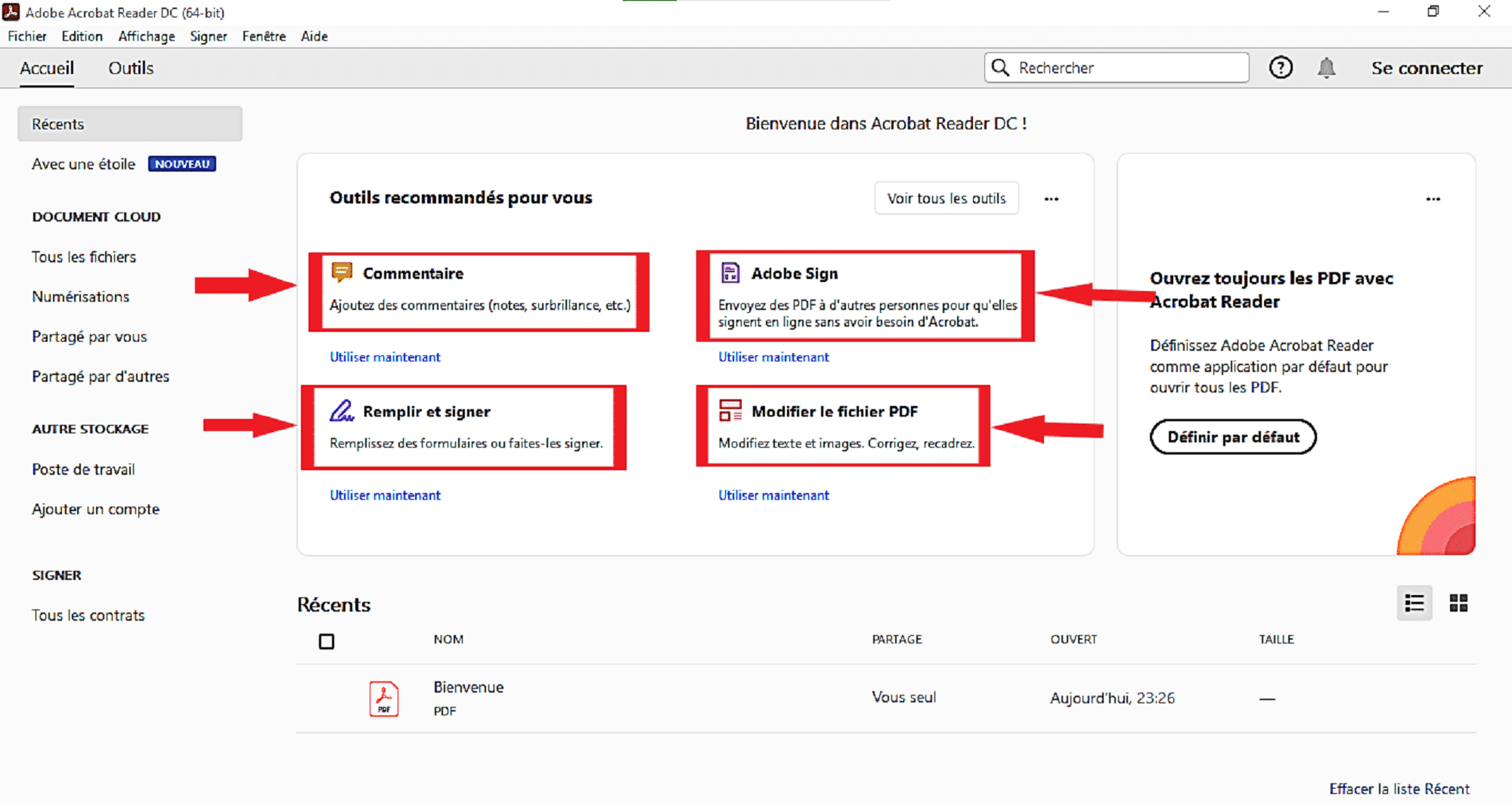 It is used to edit PDF documents or to create them. You can store your files online today using the services offered by Adobe Document Cloud. Thanks to this software, you can simply consult PDF files on your different terminals. It can also be used to view media files.
Who is Adobe Acrobat Reader for?
Adobe Acrobat Reader is software that anyone can use. It is suitable for both corporate and personal use. In the case of the company, the tool allows in particular to access documents that are in PDF format, to convert your Word documents to PDF, to sign, modify or paste your signature on the document previously saved in this format.
The software is also aimed at students, teachers and academics in general. If you use PDF files in your daily life, you should use Adobe Acrobat Reader.
What features does Adobe Acrobat Reader offer?
Adobe Acrobat Reader greatly simplifies your work today. This software has many features. Find out here everything you can do with this program.
Create PDF files
You can use it to create PDF files. To do this, you must subscribe to the Adobe PDF Pack service. From then on, you will be able to convert your various files to PDF format. To do this, go to the Reader's Tool Center. All you need to do is log in with your Adobe ID and password and then click on "Create PDF file" that appears in the pane on the right.
All this can also be done from your web browser. This is also possible with the Acrobat Reader mobile application. Adobe PDF Pack also allows you to convert all your PDF files into editable Word or Excel files.
PDF files can still be created using Adobe Scan. This application allows you to scan your documents and simply convert them to PDF. It has AI that applies optical character recognition at file creation time. You will have digital PDF files with excellent quality.
Export a PDF file using Acrobat Reader
You can perform this export only when you subscribe to a paid subscription to the Adobe Acrobat PDF Export service. This tool will allow you to have an editable Word, Excel, PowerPoint or even RTF format of all your PDF documents.
To perform this export, simply go to the top right corner of your Reader DC. Log in by entering your username and password. Then you can click "Export PDF file". As usual, files can also be exported from your web browser or the Acrobat Reader mobile app.
Share and track sent PDF files using Acrobat Reader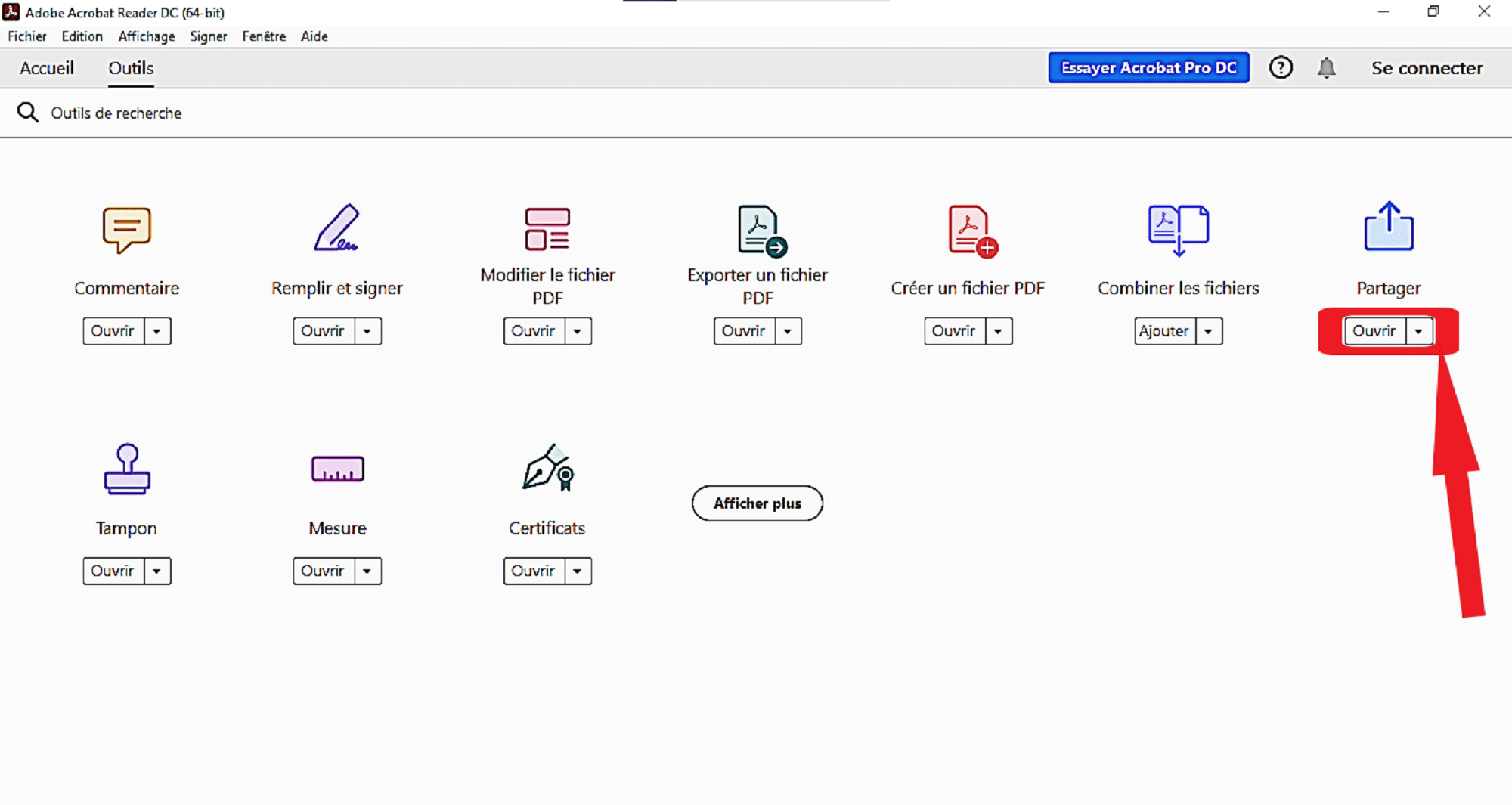 You can share and track all documents online. Here again, you will inevitably subscribe to the Adobe Acrobat PDF Pack. The document can be sent to other people as a link. The recipient can open it on their smartphone, tablet or in their web browser. The file you sent is stored in the Adobe document cloud and is properly stored there.
If you use the Adobe Acrobat Reader application for sharing, you'll receive instant notifications when a recipient downloads, opens, or shares it. The latter can also comment on the document in his browser without connecting to the Internet.
Adobe Acrobat Reader allows adding comments to PDF files
With Acrobat Reader, you can add comments to a PDF file. Actually, it's a question of annotating your file. You can enter text on document pages. Similarly, it is also possible to highlight, cross out or underline sentences. You can also highlight words or phrases in the text.
All of this will make it easier for the person who needs to retrieve the document to correct it. It should be noted that Acrobat Reader has a freehand drawing tool. The latter allows you to make drawings on your screen. The tools you will use here are called annotation tools. Whatever you choose (image, highlight, text, etc.), you'll have the option to add a note.
To access the comment tools, select "Tools", then "Comment". From then on, you can clearly see the comments toolbar. Any comments you add to the document will appear in the right panel. If you need to work on your smartphone, you should know that all these tools are also in the Acrobat Reader mobile application.
As for the annotation drawing tools, you can find them in the "Drawing tools" tab. When you click on its icon, you will have access to everything in it. You can draw all the figures you want.
Fill and save the forms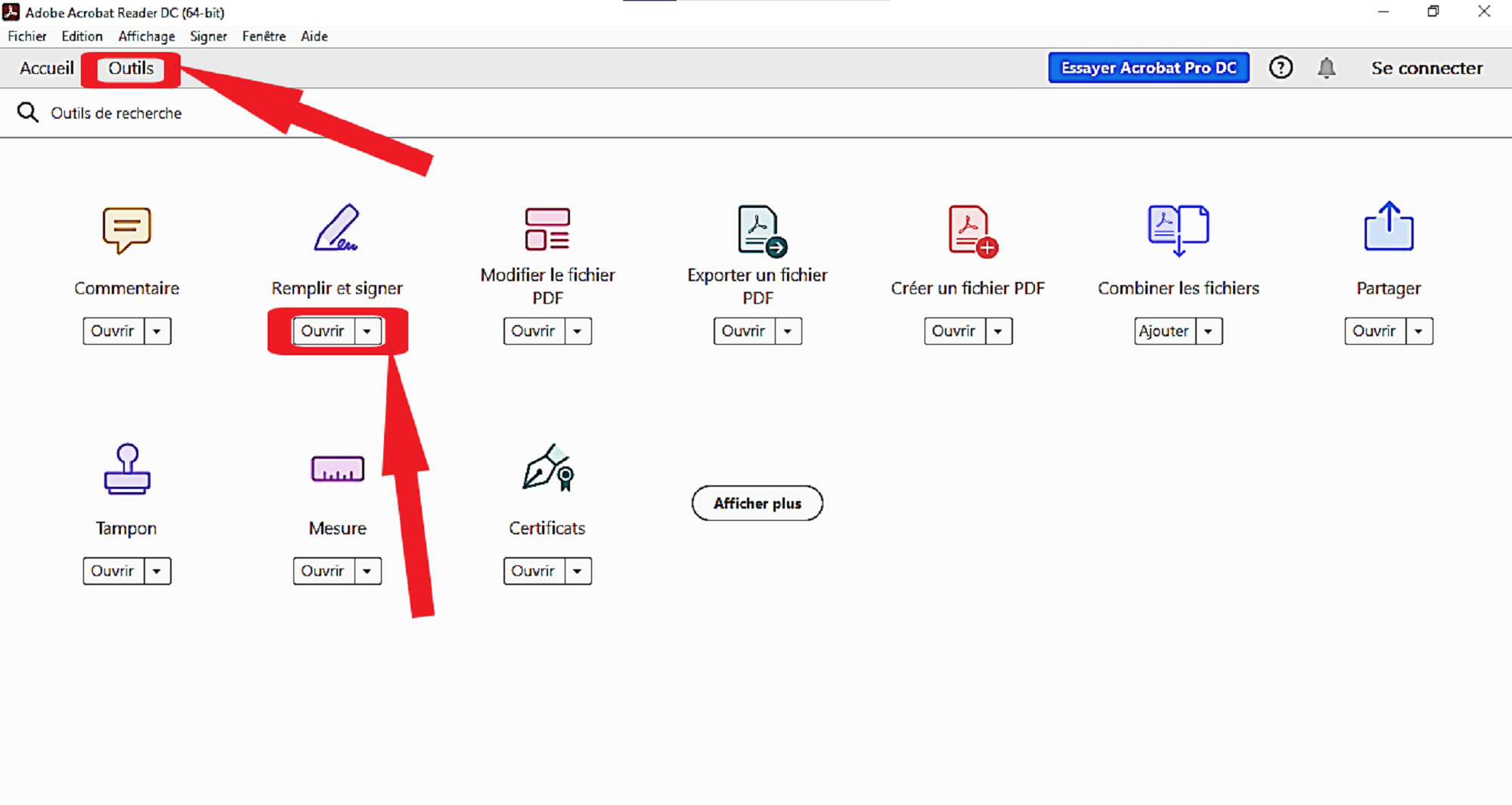 The "Fill and Sign" tool allows you to fill out your forms. In fact, this tool recognizes the presence of form fields to be filled in a PDF document. All you have to do is enter your answers. According to the document, you will only need to select them from several proposals. To do the filling, you open the document in question in Acrobat Reader and then click on "Fill and Sign".
You will then see different options to accomplish your task. If the PDF file you have does not have fields where you can enter your answers, by clicking on the document itself, you can enter said answers directly there. Once you complete your tasks, save the document. You can share it with your colleagues if needed. If you want to do everything from your smartphone, you will need to install the Adobe Acrobat Reader mobile application.
Get your documents signed
With Adobe Acrobat Reader, you can have other people sign your documents. For example, if you need a letter of recommendation, you don't have to go to the person who has to sign it. From the comfort of your home or office, you can simply send it to him for signature. In this case, you will still need the "Fill and Sign" tool. Once you open Acrobat Reader, just select Adobe Sign.
This window will open and you can enter the email addresses of all recipients. Do this in the order you want them to sign. They can then sign it as soon as it reaches them by tracking their signature. It should also be specified that a PDF file can be signed with an image.
Moreover, you should know that all this can be done with the mobile application Adobe Acrobat Reader. Similarly, forms can be completed and signed in a web browser. So you choose what suits you, taking into account the terminal (computer, smartphone, tablet) in your hands. Thanks to the application, you can do everything, wherever you are, in a restaurant, on a bus, etc. You will also save time.
Features for people with disabilities
Adobe Acrobat Reader has also thought of people with any kind of disability. This includes visual impairment, blindness, etc. These people can interact well with different PDF files. They can even successfully complete PDF forms. This is made possible thanks to the accessibility features found in the software. Moreover, if you use assistive devices, you will also enjoy Adobe Acrobat Reader.
Under Windows, interested parties can use a magnifying glass. They also have an audio playback option. That's why Adobe Acrobat Reader can read a text aloud to you. If you find it difficult to read the screen, you can change the color contrast to your liking. In addition, you should know that it is possible to enlarge the texts that should be displayed on your screen.
For those with a Mac who suffer from a disability, you may also want to consider the previous tips for making better use of Acrobat Reader.