What Microsoft is preparing for 2023
Microsoft is preparing Windows 12 for 2024 but should bring many improvements and new features to Windows 11 in 2023. A brief overview of the new features expected in the coming months…
According to the new roadmap announced last summer, Microsoft is now limited to one official Windows 11 update per year but offers more regular (about every quarter) "Windows Moments" that introduce new system feature. At the same time, the publisher is also working on the next major system update, Windows 12, which is still expected at the end of 2024.
Many improvements are therefore expected in 2023, which will be introduced during various " Windows Moments ". Here is a non-exhaustive list of what we can expect to see in the coming months. Many of these improvements have already been experienced by " Windows Insiders ".
A more uniform look
Every month, Microsoft tries to remake dialog boxes and other interfaces inherited from older versions of Windows to give the whole system a more consistent look. the box " Rename this PC », the System Reset tool, volume control, firewall alerts and many other ancestor tools will be revisited and updated in the coming weeks.
A new tablet mode
Microsoft continues to refine the Windows experience on PCs that prioritize touch experiences, starting with the Surface Go and Surface Pro. So, in tablet mode, Windows 11 should reconnect to an automatically hidden taskbar. The editor implements a function he thought up for his aborted "Windows 10X" project.
Improvements for foldable PCs
In the same vein, Microsoft will also consider other ergonomic improvements to enrich the user experience of a new generation of machines with foldable screens (or dual screens) like the Lenovo Thinkpad X1 Fold for example. Reflections that the publisher has been exploring for years with its Surface Duo or its canceled Surface Neo project.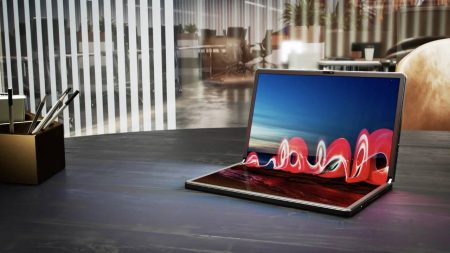 A more "Green" Windows
Reducing the ecological impact of digital technology is a multidimensional effort that also includes operating systems. Microsoft is contributing its stone to the building by including a new best practice recommendation tool in the Windows 11 control panel. But its efforts go beyond changes to make Edge less resource intensive , Windows Update or Microsoft Store.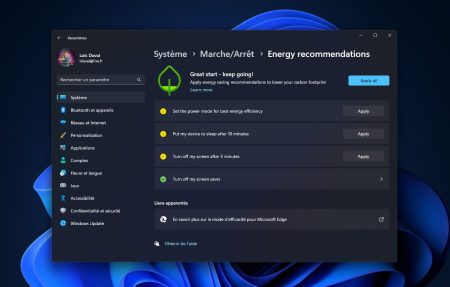 A search in the task manager
Since the release of Windows 11, Microsoft has been making subtle changes to the task manager. Last long-awaited search, a search function that allows you to immediately find an application or service in the task list.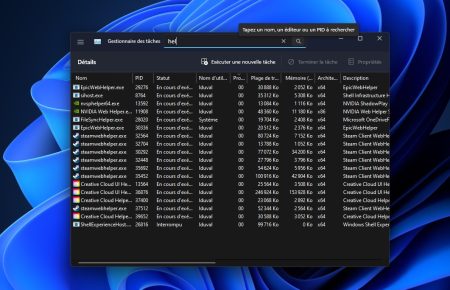 Outlook One
Microsoft is working hard to unify the different Outlook experiences. An effort that should result in the disappearance by the year 2023 of its Windows applications "Mail" and "Calendar" in favor of an Outlook application very much inspired by the Web version.
Android 13 support
Windows 11 has Android emulation through the WSA layer and the Amazon App Store. It should be further enriched in 2023 with more apps on offer. Apps that should be able to better adapt to Windows multi-window mode thanks to the inclusion of Android 13 and its improvements designed for tablets, where apps emulated under Windows will take advantage.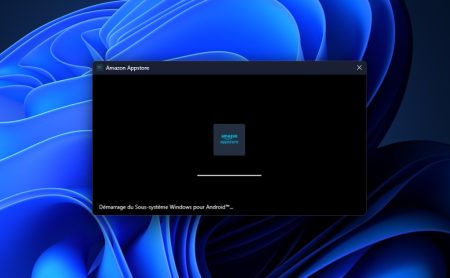 A new version of Notepad
Windows notepad whose source code has been released as open source by Microsoft and can now be downloaded from the Microsoft Store soon is rich with a new option: support for tabs!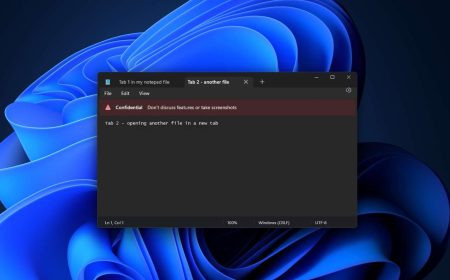 More AI in the system
The publisher recently introduced a new application called Microsoft 365 in space. Assign whose particularity is to combine a function for generating images from words thanks to OpenAI's "Dall-E" AI.
But this AI should also make its appearance as Image Creator in Bing and the Edge browser. A way to introduce the use of AI in Windows and the daily lives of these users.
Microsoft seems interested in integrating more AI. Especially in Windows search. The Windows search function should experience various improvements in 2023, including more on-board AI. And it's hard to imagine that the publisher might also seek to harness the power of OpenAI's other flagship AI, the highly publicized ChatGPT.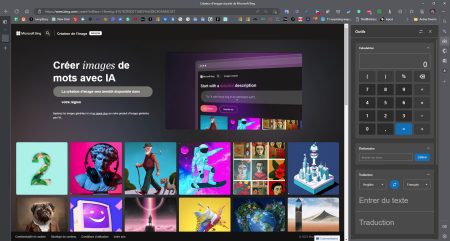 Improved Widgets
The Widgets section should be enriched in 2023. Microsoft should quickly introduce a full-screen mode (already available in Windows Insiders versions) but also open the section to third-party publishers. Enough to enrich the content of the section but to make it more useful for everyone on a daily basis.