The row between Apple and Twitter is on Elon Musk's head
On November 28, Elon Musk announced on Twitter that he intended to go to war with Apple, whom he accused of "hating freedom of expression". After a meeting with Tim Cook, the businessman returned to his statements that he described as a "misunderstanding". Was there really tension between the two companies?
Publicly declaring war on the largest corporation on the planet, Elon Musk did it. Then quickly reversed. On November 28, in a series of incendiary tweets, the billionaire explained that Apple wanted Twitter removed from the App Store, that Apple no longer served ads on its social network and that Apple intended to unfairly to take 30% of its TwitterBlue subscriptions. Back against Apple, Elon Musk went so far as to accuse the company of being an enemy of freedom of expression and a weapon of the Democratic Party. His fans, often agreeing with him, then accused Apple of all names by begging Elon Musk to launch the Tesla Phone (some even accused Apple of being a Marxist company, which might make you smile).
Was this story made up from scratch? According to a New York Times article published on December 2, citing sources within Twitter, Apple stopped running the ads only to avoid being linked to a deadly shooting in Colorado Springs. Regarding the removal of Twitter from the App Store, Elon Musk himself admitted that Apple never wanted to do that. Why did Elon Musk threaten Apple with war, if he had no proof?
Masterclass by Tim Cook
Two days after Elon Musk's threats, the billionaire mysteriously found himself in the middle of Apple Park in Cupertino, the magnificent headquarters of Apple.
At the invitation of Tim Cook, who no doubt realized that it was better to quickly defuse Elon Musk due to his unpredictable nature, Elon Musk explained himself to the CEO of Apple. A few minutes after their meeting, Elon Musk explained that he had a "good talk" with Tim Cook and called "misunderstanding" his charges. Later, in a Twitter Space (a virtual voice chat room), Elon Musk explained that Apple had reactivated all of its ads. It should be said that Apple brings more than $180 million to Twitter every year, making it the largest advertiser.
Tim Cook's invitation is very reminiscent of the behavior that the CEO of Apple has already adopted towards Donald Trump, the former president of America. With every crisis launched on social networks (Donald Trump often criticizes Apple for not producing its iPhones in the United States), two men miraculously find themselves in a restaurant to discuss and reduce tensions . Following their meetings, Donald Trump generally expressed his love for Apple and spoke well of Tim Cook. Some political commentators have often criticized Tim Cook for his appeasement of Donald Trump, but the Apple boss has always been in control of his balancing act.
Is Elon Musk's attitude the same as Donald Trump's? The two men share a taste for provocation and, from what they show in public, seem to value their egos. By flattering Elon Musk, Tim Cook has undoubtedly managed to channel it. It worked, Musk deleted his threatening tweets about Apple.
Why does Elon Musk accuse Apple without proof?
A week later, it seems very clear that Elon Musk accused Apple without any evidence:
There are rumors that the company wants to kick Twitter out of the App Store, but Tim Cook himself said that Twitter is not under threat. A priori, Apple has never threatened Twitter with anything (although the company already annoys Twitter when sending updates, but it does to all developers).
Apple would not have suspended its ads because of Elon Musk, but to protect its brand image after the shooting. Elon Musk may realize that Apple has done the same in the past.
In Elon Musk's entourage, we have also read several times that Apple deleted all his controversial tweets. This is not true, Apple never tweets (the brand sponsors tweets, but does not create real ones).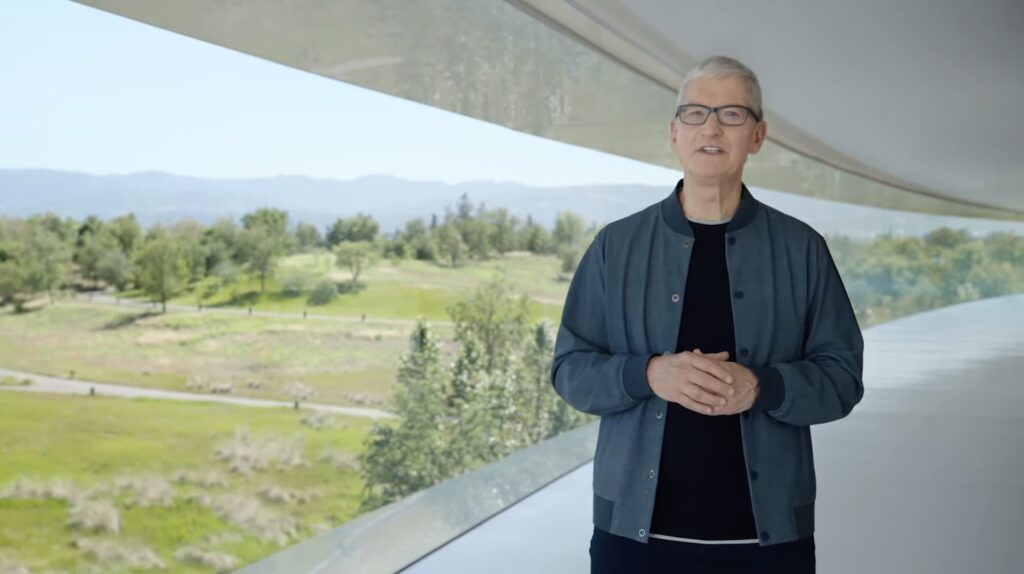 A question then arose: why Elon Musk risked to provoke the largest company on the planet to the public, if he could have made a direct phone call to Tim Cook? The billionaire may not have been advised, unless this provocation was a strategy to panic Apple and open the debate on the 30% commission? Strangely, Elon Musk did not return to this point after his discussion with Tim Cook. Did he agree to pay what he described as a "unfair internet tax how many hours earlier or did he get what he expected by doing things about Apple?