ID test. BUZZ – Volkswagen powers up the Combi!
We recently handled the latest addition to Volkswagen's ID range, the most technologically advanced model in the range, but also the revival of the legendary Combi, the Volkswagen ID. buzz. So Volkswagen offers two models, a version for individuals and the cargo version for professionals. First of all, it is a good and aggressive alternative to SUVs and especially to the Espace-style station wagon. But also a real solution for professionals from elsewhere, with 416 km of autonomy, a utility vehicle that meets the need to go downtown for all the pros and has a very large storage space.
A new Combi?
This model is actually inspired by this mythical model, which has been dreamed up for generations through movies and holiday stories. Made popular in the United States by the hippie generation and around the world for its practicality, interior space and small exterior footprint. It is synonymous with holidays, road-trips and trips with family or friends.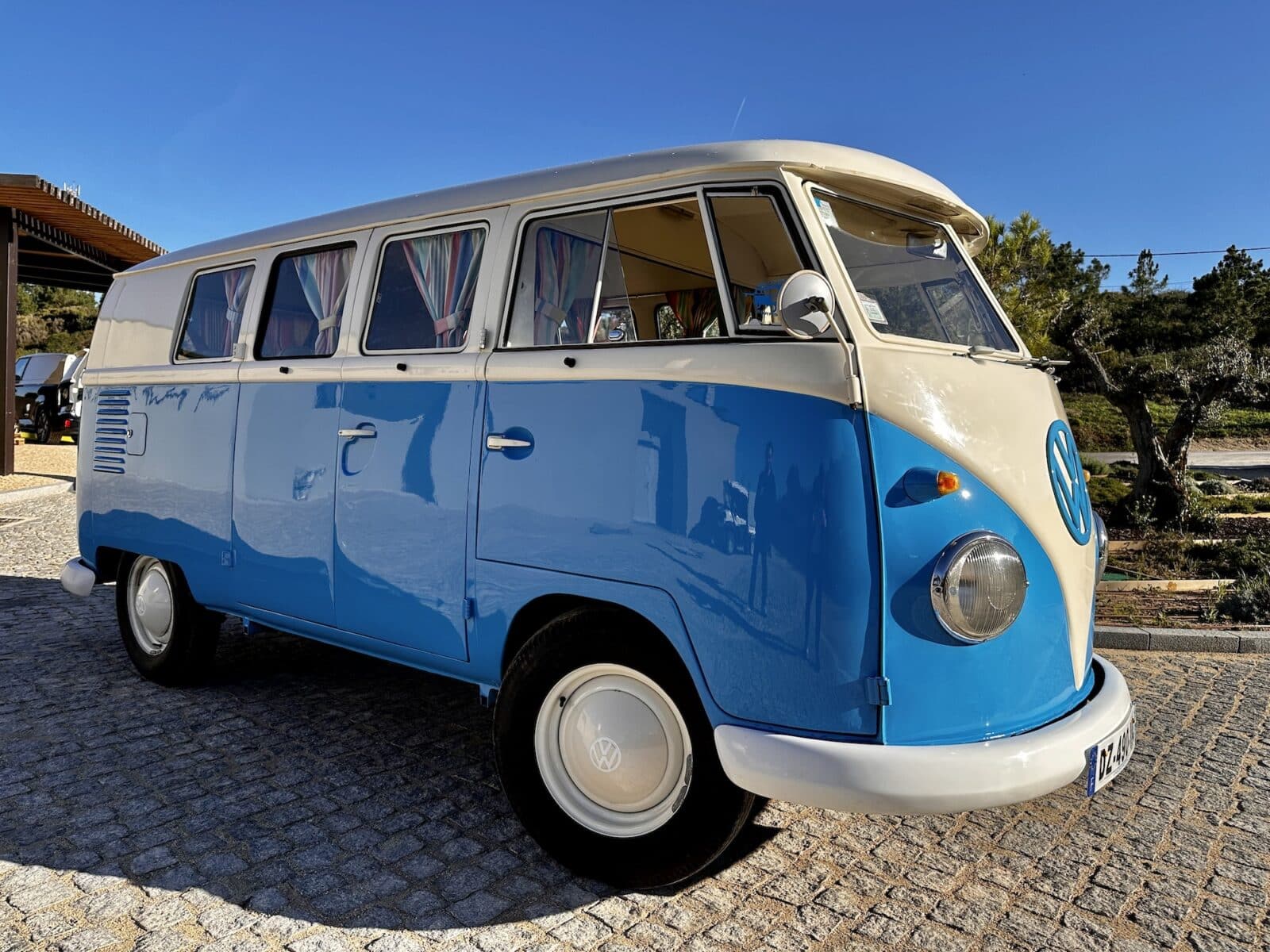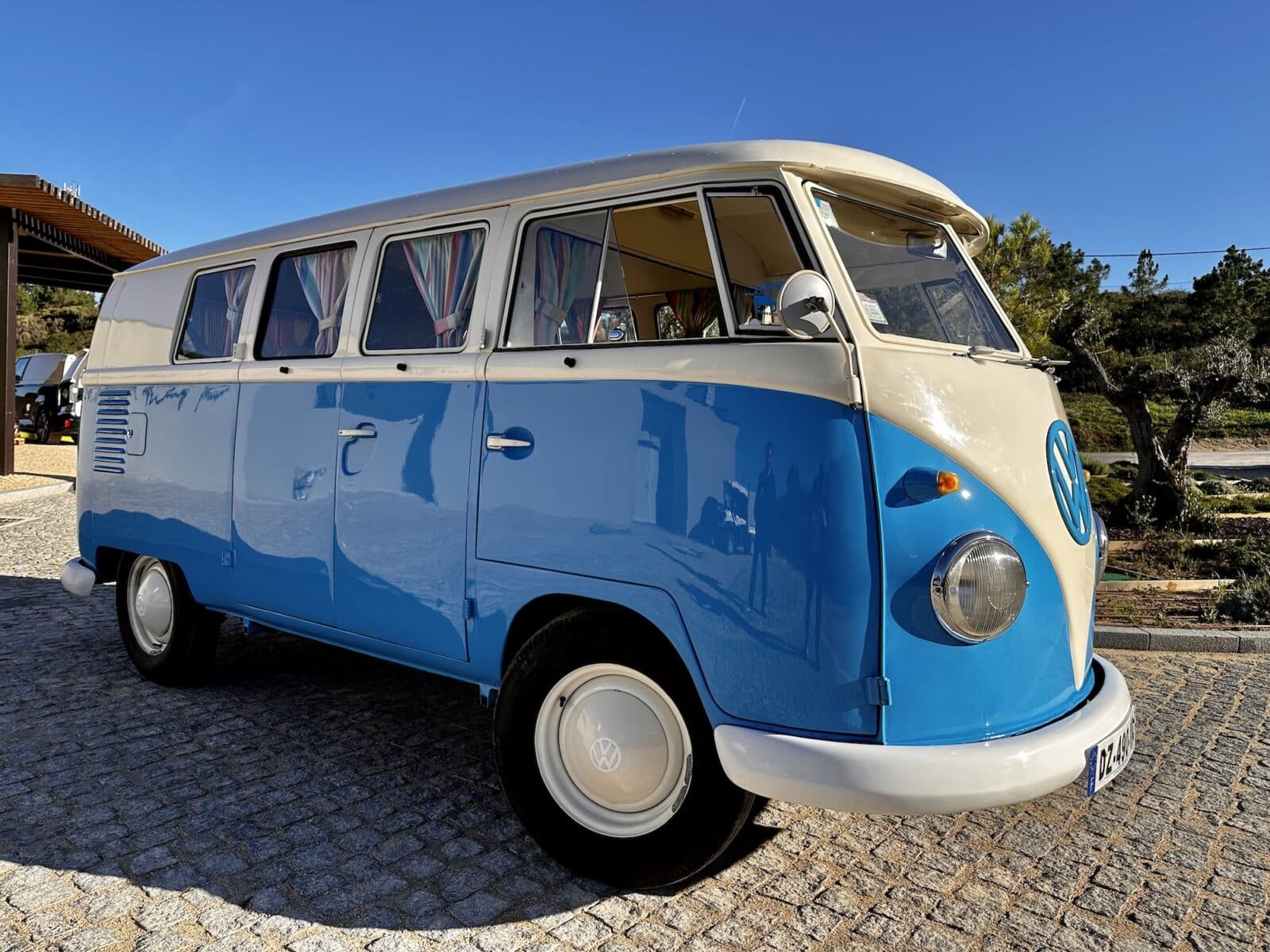 Volkswagen draws and takes a lot of inspiration from these characteristics to offer a vehicle pushed to the maximum technology possible today. This is their most technologically advanced car model today. But above all, it is a high-performance electric car, both with it 150KW for 204hp in propulsion, offering a torque of 310nm, a 0 to 100 in 10.2s and a maximum speed of 145km/h. But also with its 77Kw battery that will offer a range of 419km on the road, more than enough to go on weekends or daily trips.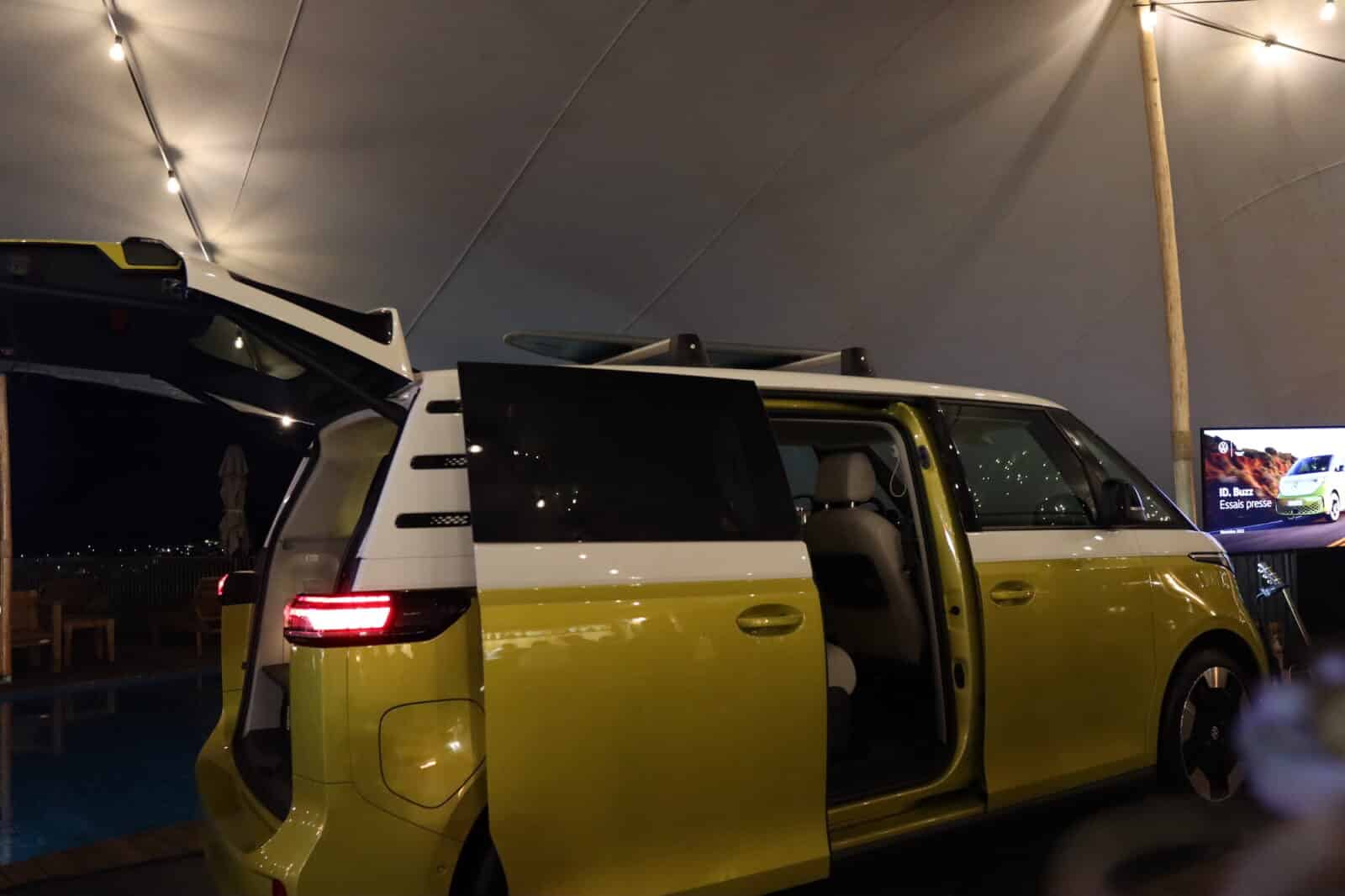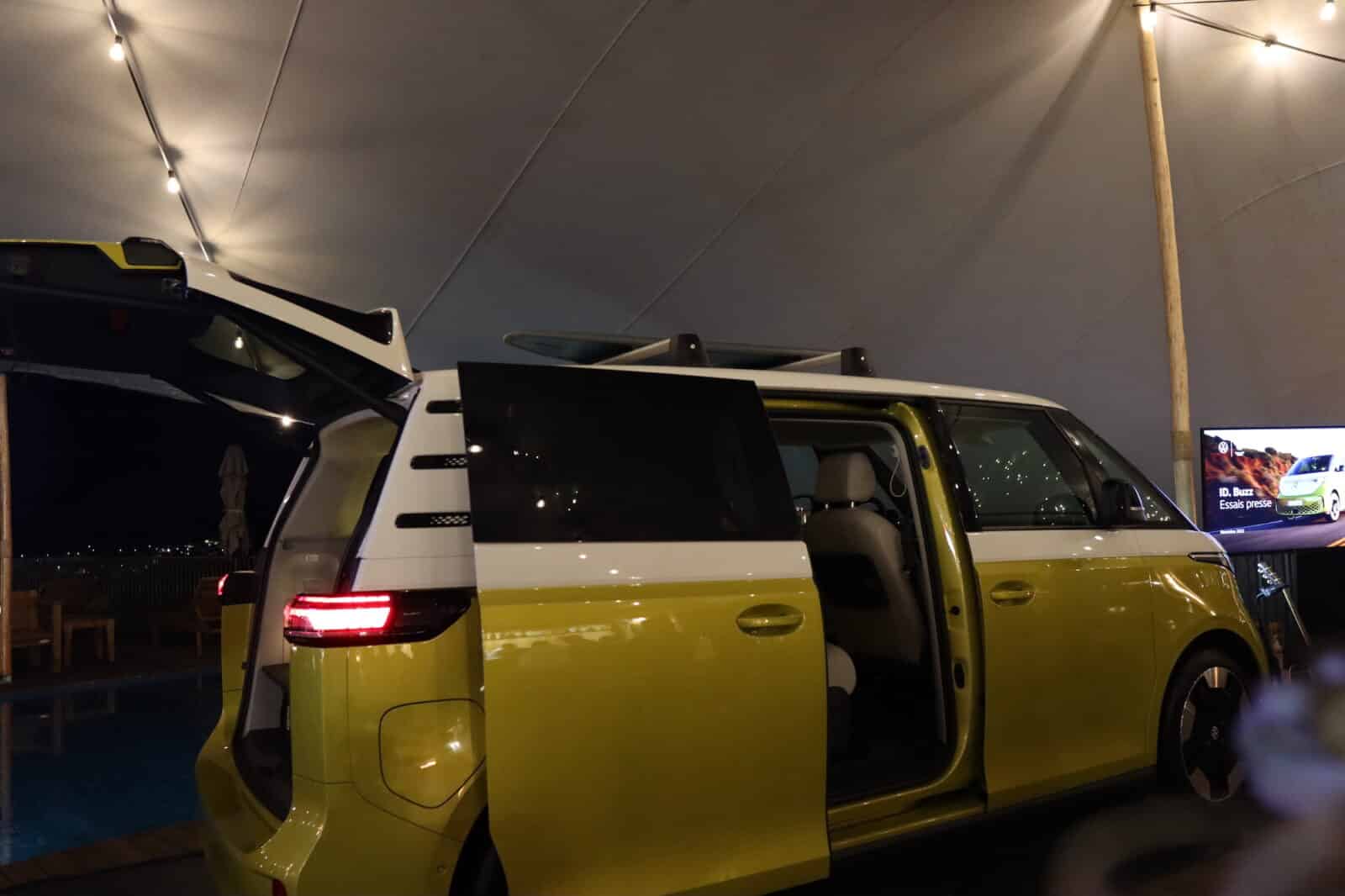 The Combi's inspiration, the ID design, is not hidden. It looks a lot like the Buzz, starting with the two-tone paint and the exterior features that cover the mythical car. Other references creep in throughout the discovery of the vehicle with small touches of nostalgia such as the world map design etched into the cup holder that recalls the Combi's road trip side.
Presentations and arrangements of ID. Buzz
Performance is not the goal here. A family car, friendly and practical is offered to us. But it remains an important point for any experienced driver.
Therefore, Volkswagen offers us a 150 kW engine or 204 hp in propulsion for a car that weighs more than two tons. The maximum torque is 310 nm and the caravan hitch option proves that it is more than enough for towing. In terms of speed, 0 to 100 is done in 10.2 s, which is very reasonable with a maximum speed of 145 km/h (151 during our tests).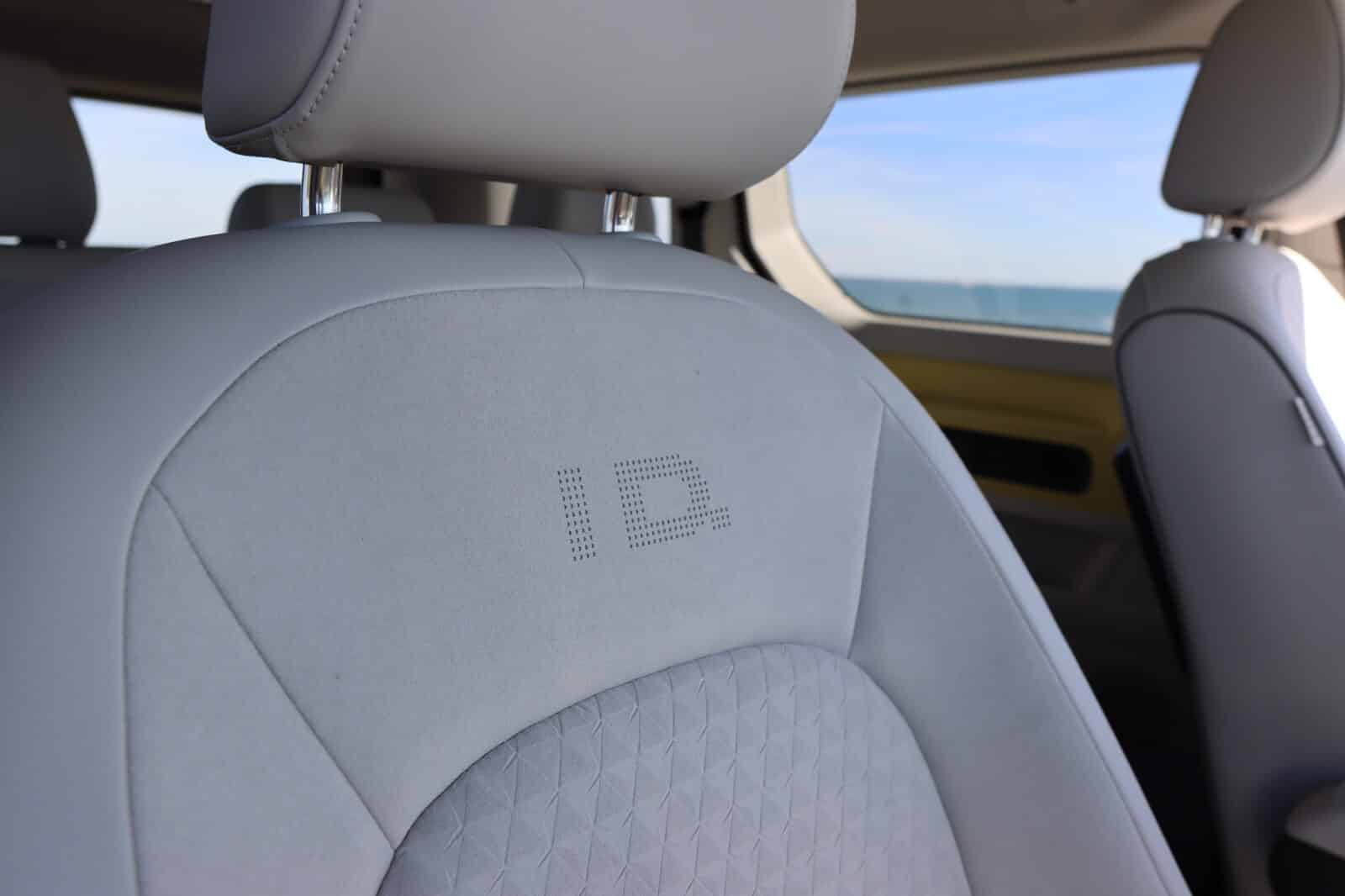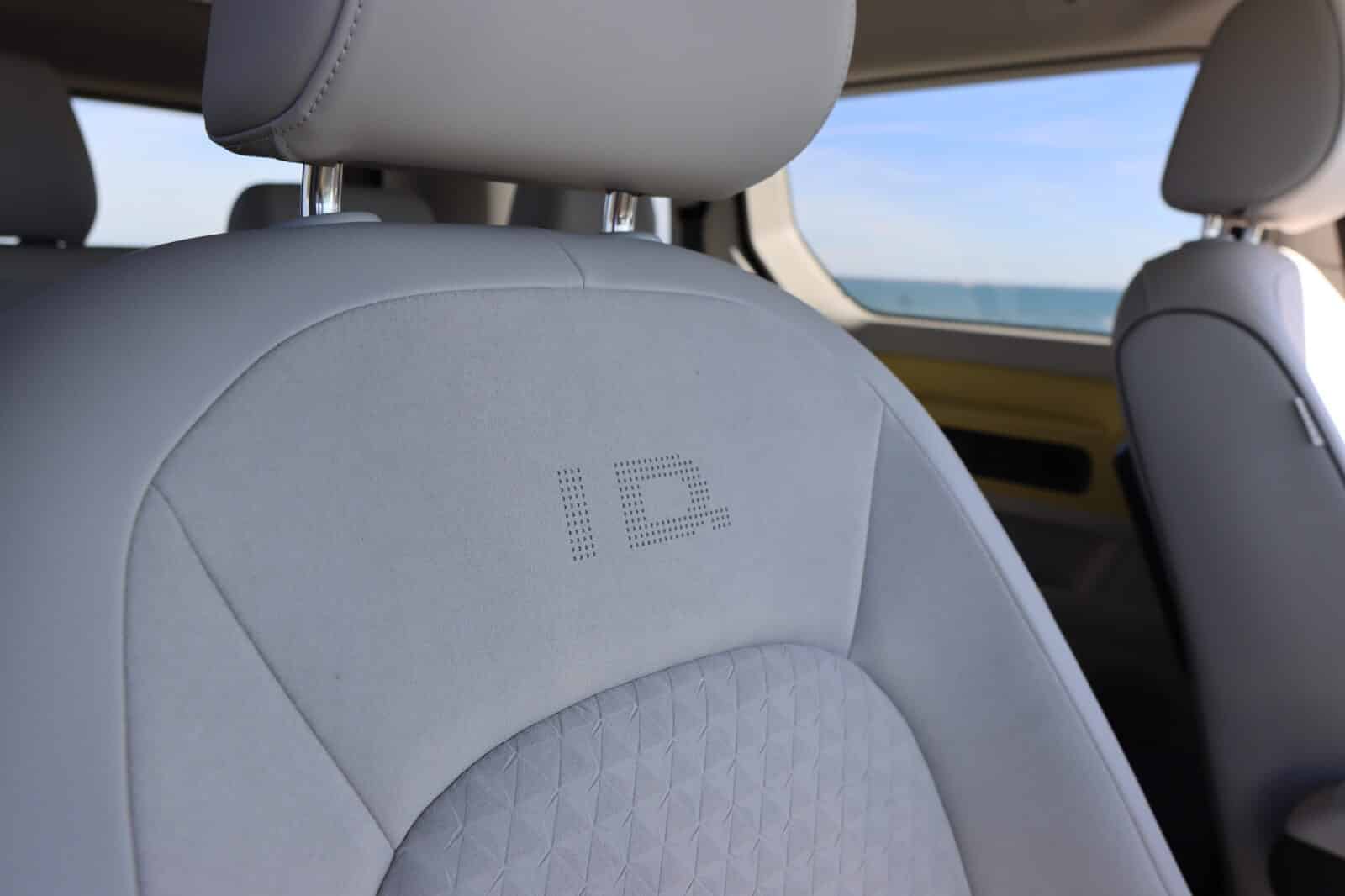 In the end, we have a car that is average on the market, but like all electrics has an impressive response and pick-up time. Even when it feels like a drag, the drive is really versatile, both in town at low speeds and on the highway for overtaking uphill. Note that we were 2 in the car with no luggage, with 4 passengers and a full load, the experience might be different.
Electric is a good choice for this type of vehicle for several notable reasons. More power and revs, a diesel version is a very slow truck. But also a higher torque to pull a trailer, caravan or other. But another point that we forget, silence allows you to go out in nature more carefully and with more respect for the environment. And finally, it's an economical and practical station wagon with plenty of storage space.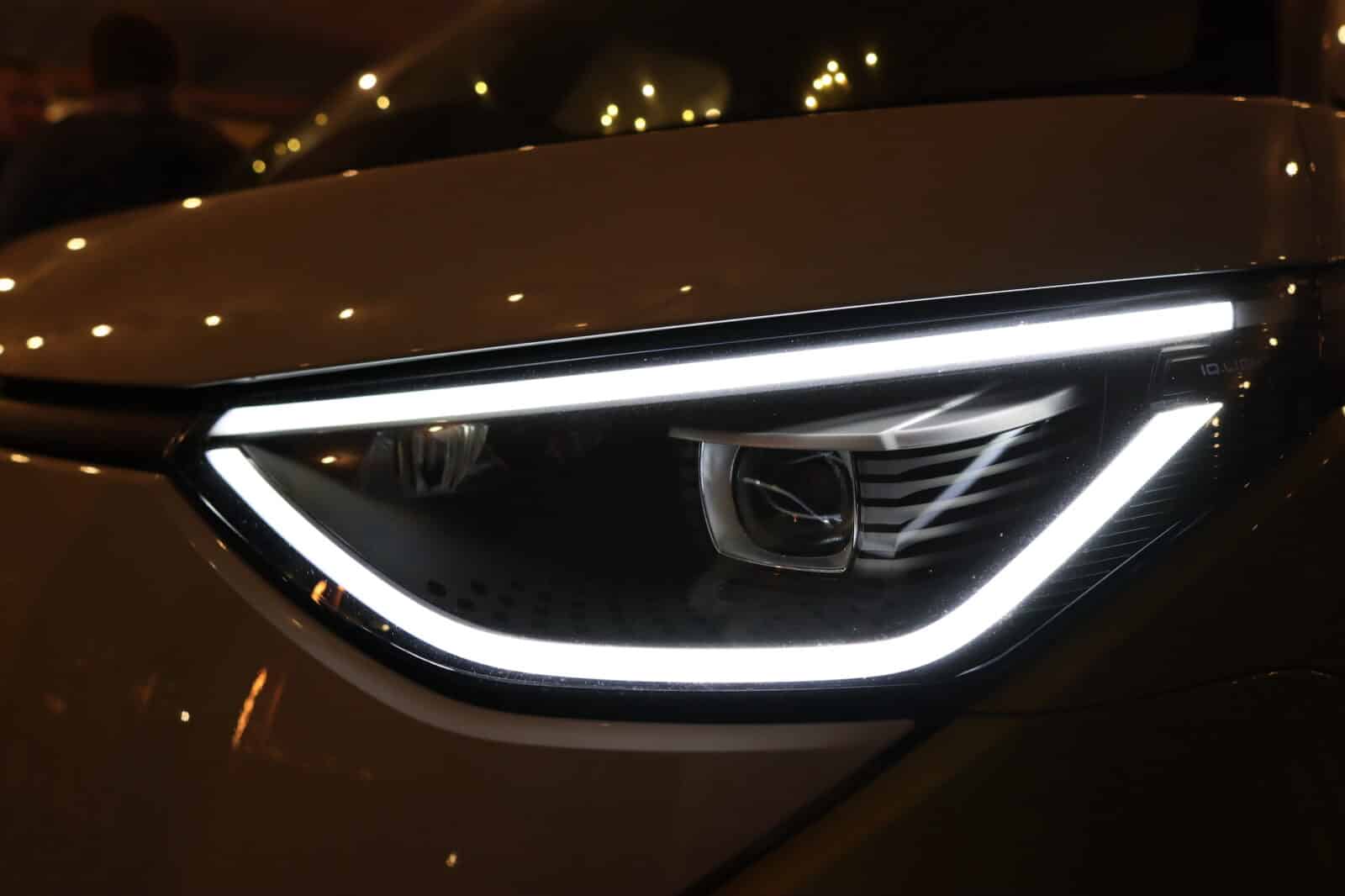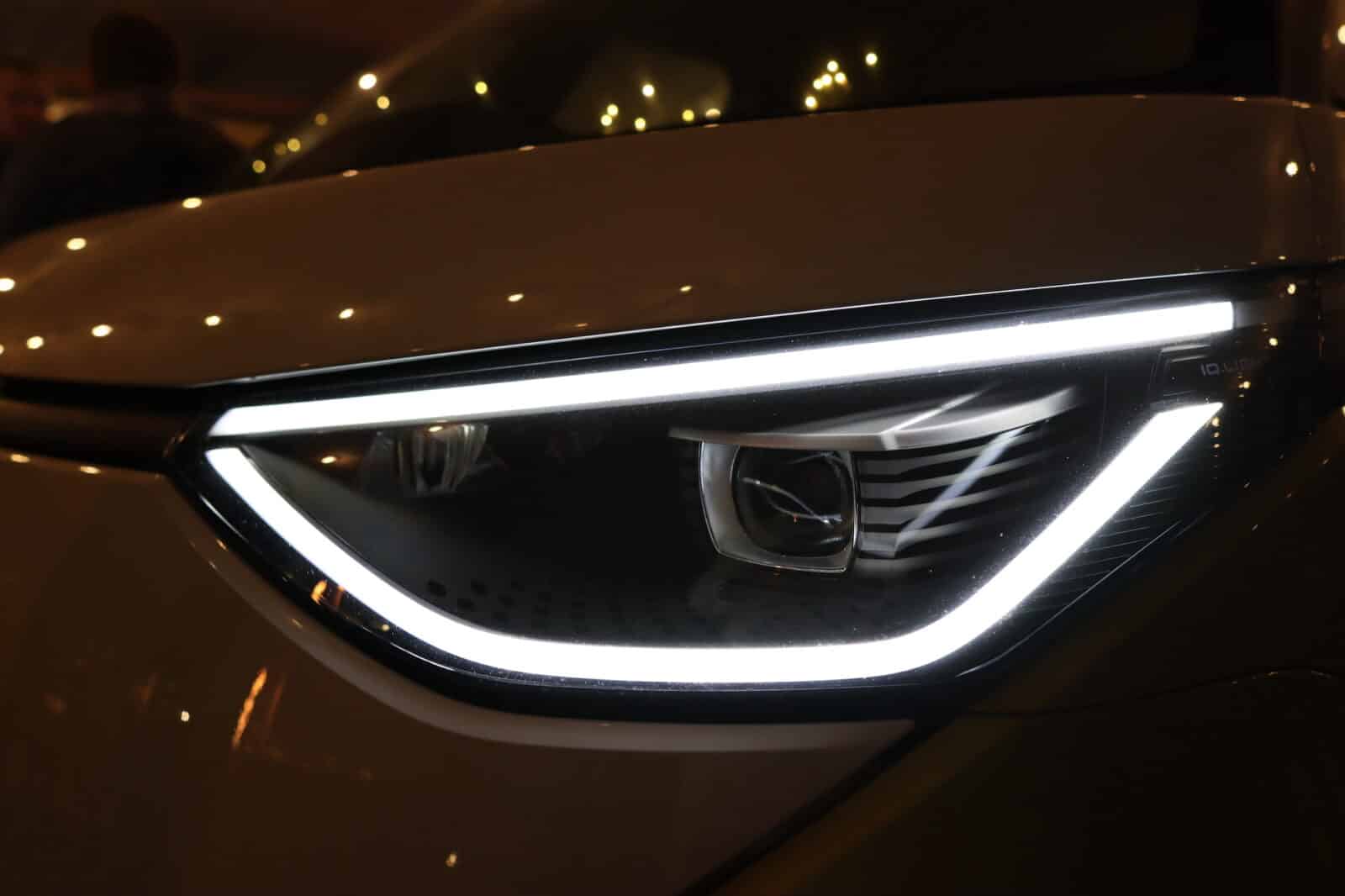 As for the autonomy of the 77kWh battery, which is also very well integrated into the chassis. It is advertised as 419km with an average consumption of 21kW/100km, on paper, in our morning test of 300km, we had an average consumption of 19kW/100km. So the estimate is respected, on the other hand in 150km of pure highway while in a hurry, 30kW/100km. It recharges at 170kW in 30 minutes and at 7h30 at home.
Inside the ID. BUZZ
Let's talk about the most important points of this car, because for a family we prefer interior comfort and storage over performance. First of the trunk, which is actually very big, two adults can sit on it and eat broken closed.
Max volume with bench seat: 1121L
Max volume without bench seat: 2205L
Enough to store all your suitcases, bikes, surfboards and groceries without worry. It really is a cart for all situations.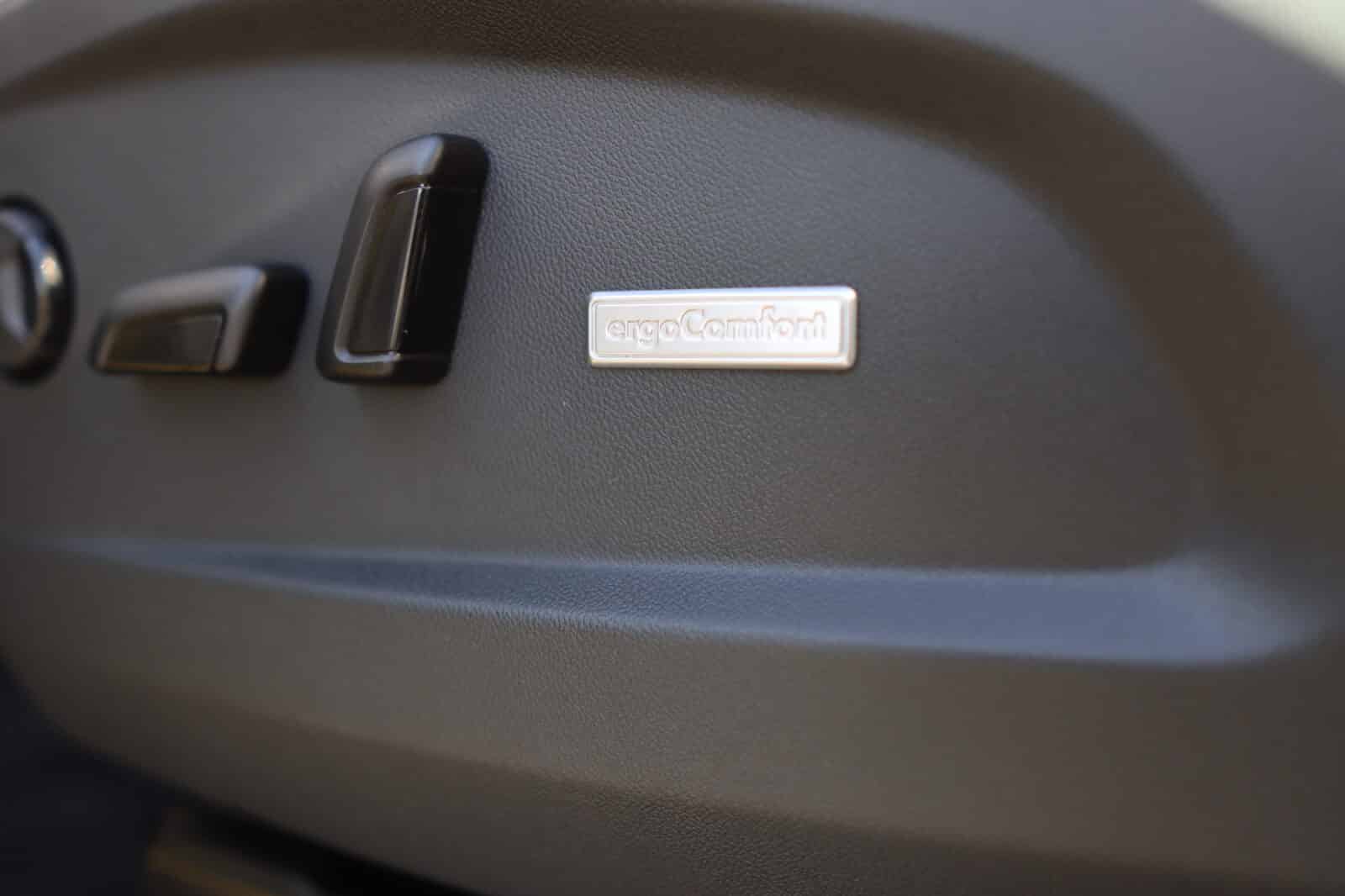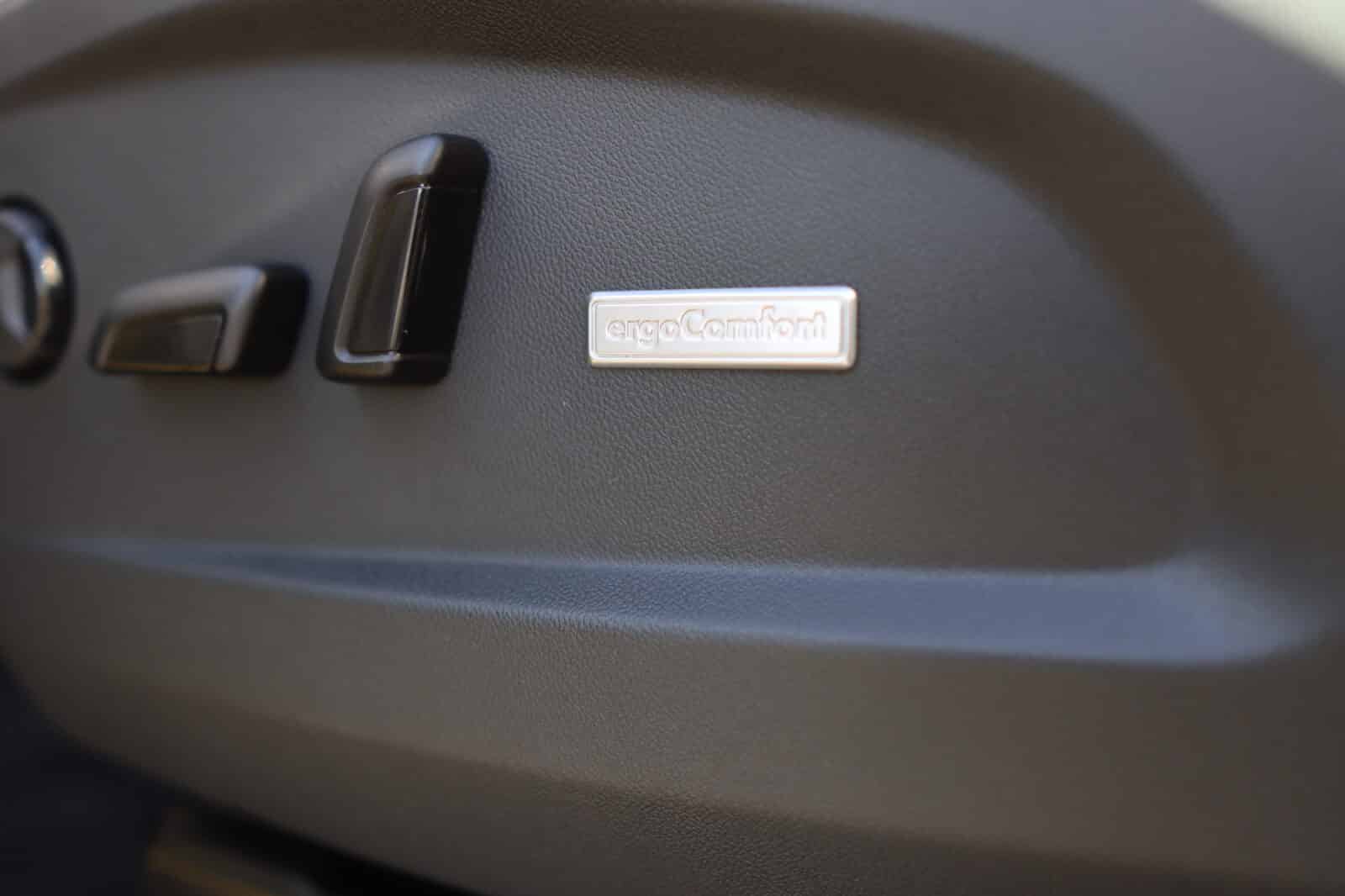 As for the seats, 5 comfortable places. In the rear, there are meal trays, with plenty of storage space, an adjustable bench seat and a 45W USB-C port in each door. Additionally, we found standard electric sliding doors with child lock options. Comfort is also important in the front, with armrests in camper van fashion, massage and heated seats, electrically adjustable, 2 USB C ports and induction charger, many storage compartments, double cup holders, in short, everything for a serene that journey.
All in a compact design of just 4.72m long, 1.92m high and 1.99m wide.
Between the front seats, the ID BOX, a removable storage space with ice scraper and bottle opener. And another Combi reference with an engraved world map. We can store some accessories, snacks and water bottles in it and take the box outside. And otherwise, the classic 10 or 12 "touch screen from the manufacturer, nothing really new here, at least you use CarPlay.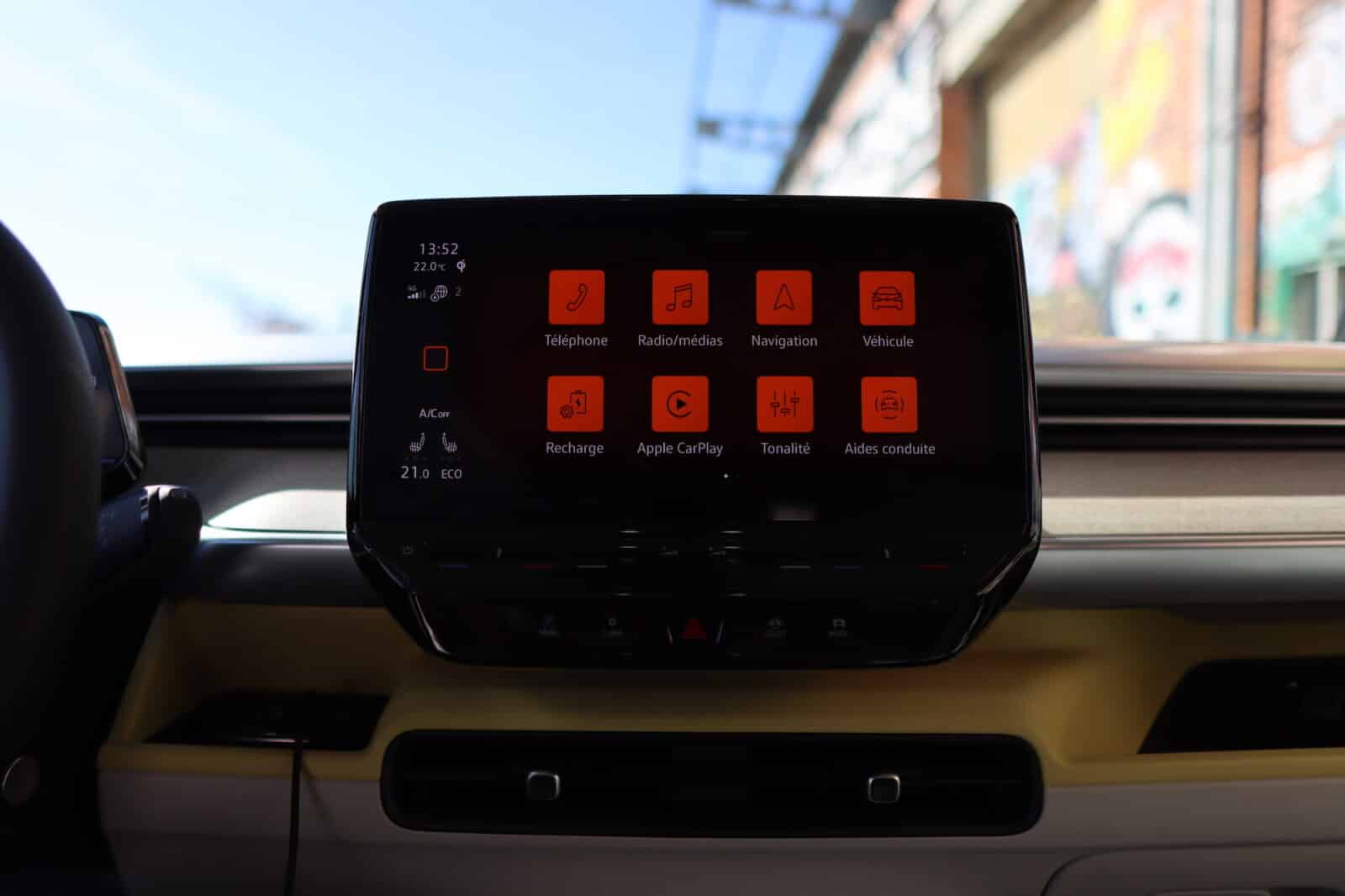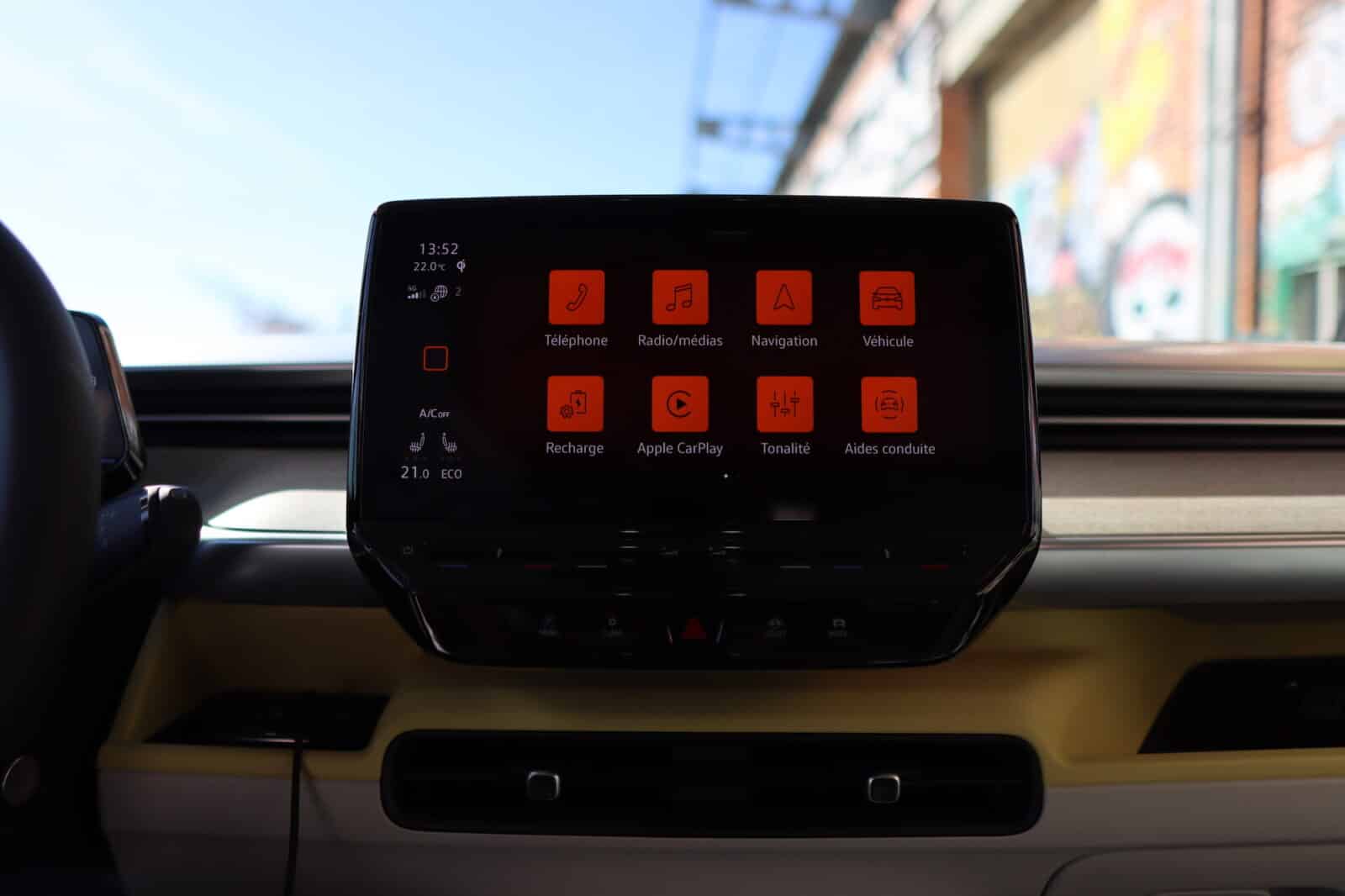 Some optional driving aids
Travel Assist 2.5 with data exchange : equipped with cruise control and a turn assist function. The speed adapts to the speed limits and the layout of the road (bends, roundabouts, etc.). Operation also on roads with only one lane marking. Includes highway lane change assist, from 90km/h.
Smart Park Assist : Allows you to park automatically.
'RearView' reversing camera : rear view while maneuvering
Smart Park Assist Plus : thanks to the memory function, your car can save 4 parking routes up to 50 m and thus park independently
Car2X : Wifi communication to secure the road
Lane Change Assistance : available with Travel Assist 2.5, on the motorway from 90 km/h, indicates to the driver that a lane change is possible and performs the maneuver in his place.
Volkswagen assistance in the event of the driver's inability to respond: rings, brakes, slow down, activate warnings, stop and call for help
Volkswagen 360° aerial vision while maneuvering
Price and evolution of ID. Buzz
The annoying thing is, what is the starting price of this electric family that will meet daily needs, but also take a whole family on vacation. A car that took over an abandoned non-SUV family car market, an electric vehicle that was both efficient and fun to drive. But above all, a car with a touch of nostalgia.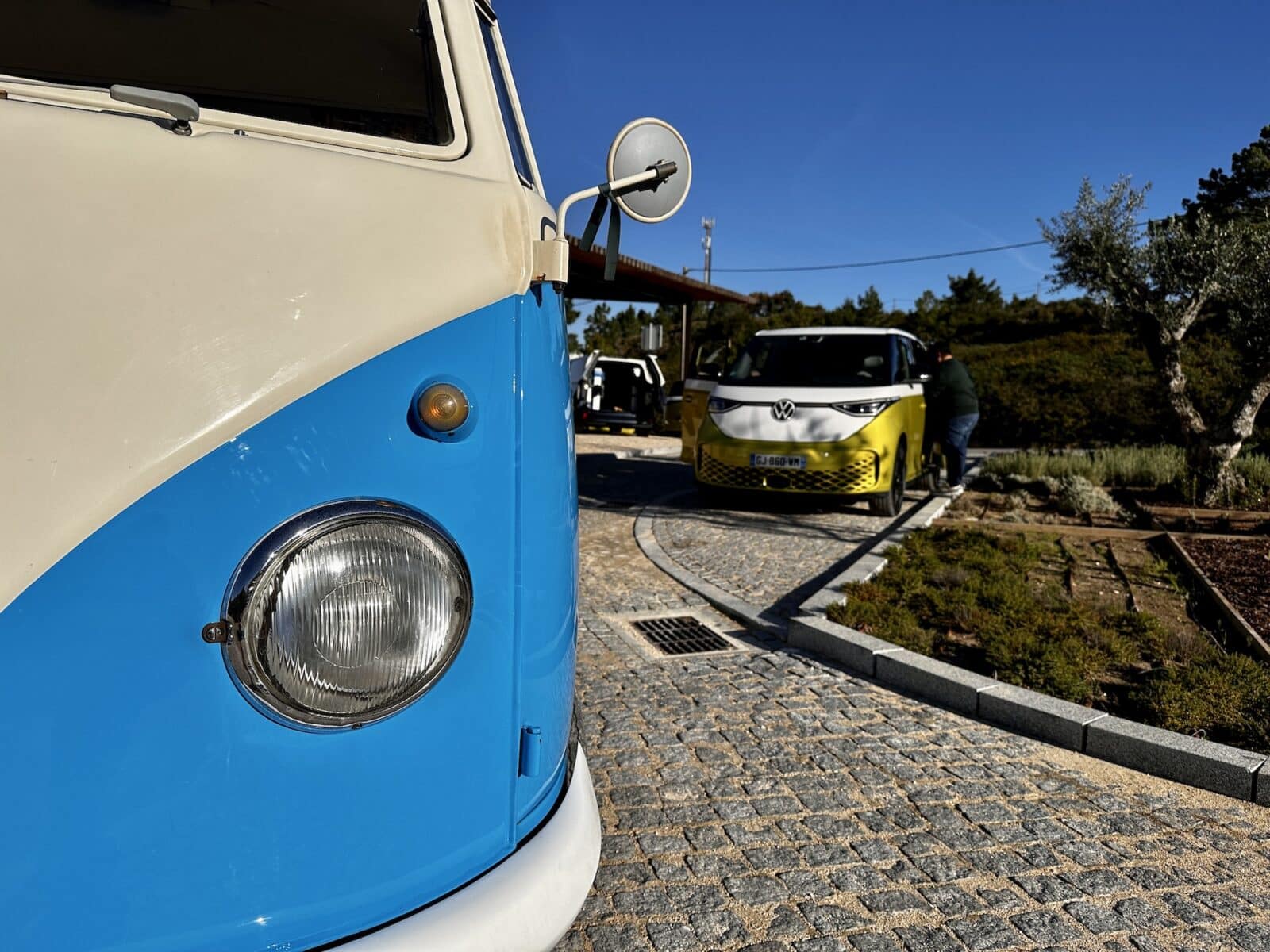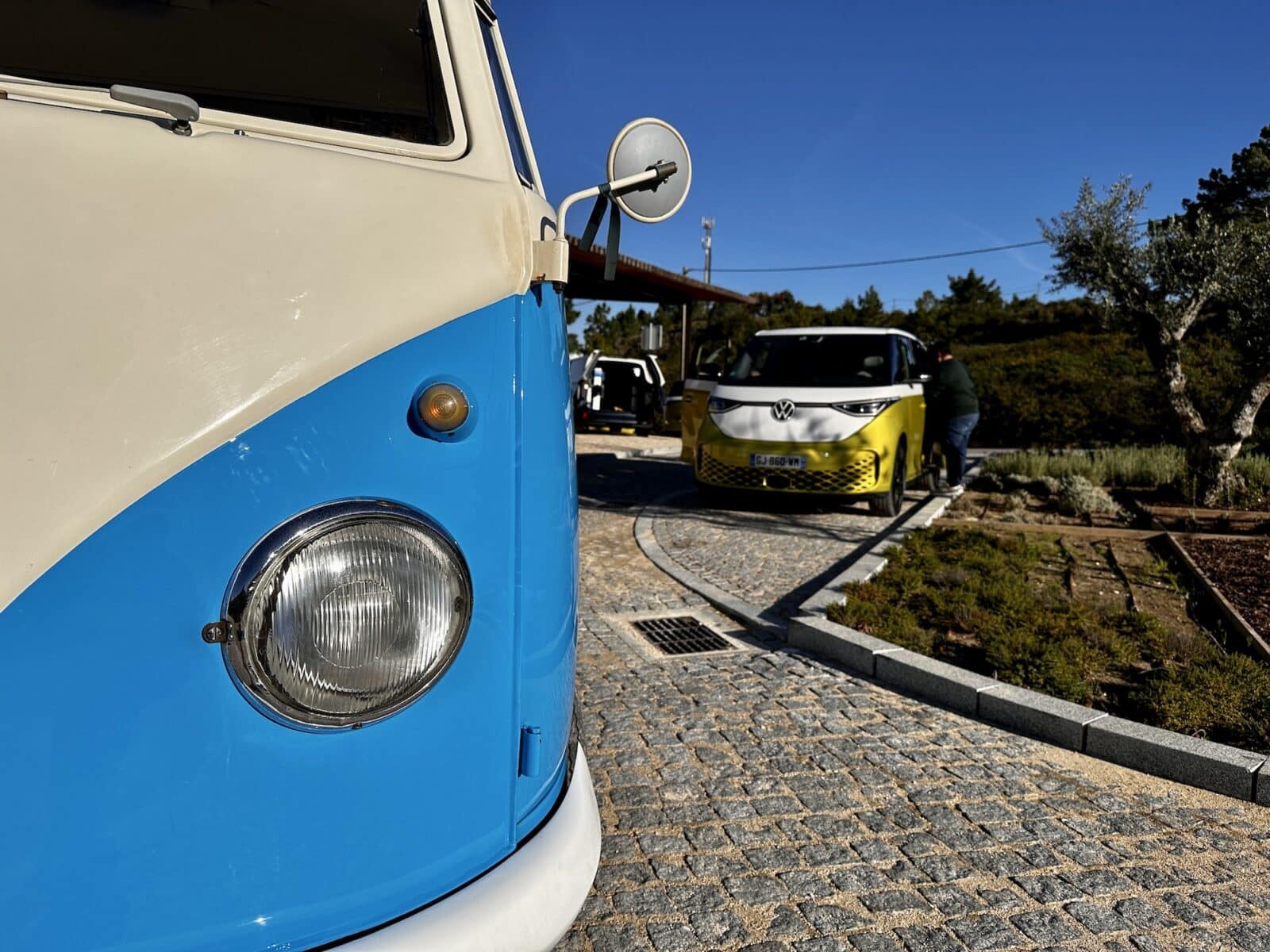 Also, is this a new Combi? No, but it draws a lot of inspiration from it for its versatility and design. It is ultra-technological and electric. On the other hand, a real reference to the latter, especially with its two-tone design. We even drove a real vintage Combi for comparison, and we highly recommend the ID. Buzz instead.
Finally, starting price at €56,999 excluding assistance, the choices are all about safety, comfort and design. Especially a slightly longer 7-seater version is in preparation.