Alternative analysis of the 2022 World Cup by Juanma Lillo – La Grinta
Juanma Lillo took advantage of the 2022 World Cup event to confess to The Athletic. Through the globalization of ideas and practices, some current trends in the World Cup, opportunism among observers and the abundance of scouting among others, Pep Guardiola's former assistant at City expresses his view on the evolution of football. Translation.
Football is over and now whatever it was, I never dreamed of it. The purpose of the game has been destroyed, now they are looking for more buyers than fans, the industry needs media rights money.
And despite that, I saw all the matches of this World Cup. As usual.
I prefer football selection to club football because I understand it this way: the best players come together for their selection, and the interactions between them are richer. I can prove it to you, I have records of thousands of matches between 1950 and 1990. Twelve teras are on my desk in front of me.
The best players come together for national football and, thank God, they are not trapped by the power of the manager, because there is no time to train.
It's amazing, the fact that managers can't affect the game too much in a World Cup to the benefit of those who really matter: the players.
It's really good because our managers are very influential. It is unbearable. We have our own ideas and we say we stand by them to help people understand the game. That's bullshit! It should be up to the players to understand the game as they understand it.
And everything is globalized now.
And everything is globalized now. At club level, if you go to a training session in Norway and one in South Africa, it will be the same. 'Set up to find spaces outside', 'go through here, go through there'. Good dribblers are over, my friend. Where can you find them? I can't see anything.
I watch all the championships in the world. I'm working now in Qatar, I've been in England recently, I've been through Japan, China, South America… well, in South America you'll always find a technical player with qualities taken from the street rather than an academy.
We didn't realize the mess we made.
We have globalized a methodology until it has entered the World Cups: if the players of Cameroon and Brazil change their shirts at half-time, you will not notice it. Maybe with tattoos or yellow hair, but performance is not considered.
Everything is 'Dos toques'. Everything is two keys. Since they all practice with two touches, they all play with two touches. We imposed 'El Dostoquismo', I call it.
And I say this as a good representative of many of these methods and ways of thinking! I am like a repentant father.
If there's one person I want to rebel against now, it's me 25 years ago. Don't trust people who say they have no regrets in life.
"It's funny now, everyone talks about high-rise blocks, low-rise blocks… the only blocks I know are apartment blocks. Got a garage? No garage?
But anyway, this World Cup. I remember Tunisia-Denmark from the first week. It was my favorite game: 0-0 but it was full of scoring chances. More than Spain's 7-0 win over Costa Rica, where, by the way, they played very well. With the right tempo, right space, quick execution.
Spain was unlucky to come up against two teams, Japan and Morocco, who did not feel the need to open gaps in their defense to try to win the game.
Morocco's strategy is that when the opposition have the ball 50 yards from their goal, they act as if they are 10 yards away. Many teams have done that in this World Cup.
Morocco didn't put themselves too low against Spain, sometimes defending 10 meters in front of their surface. They left no room for Spain. It is especially difficult to overcome this method. Teams can move an entire line from sideline to sideline almost faster than the ball can travel.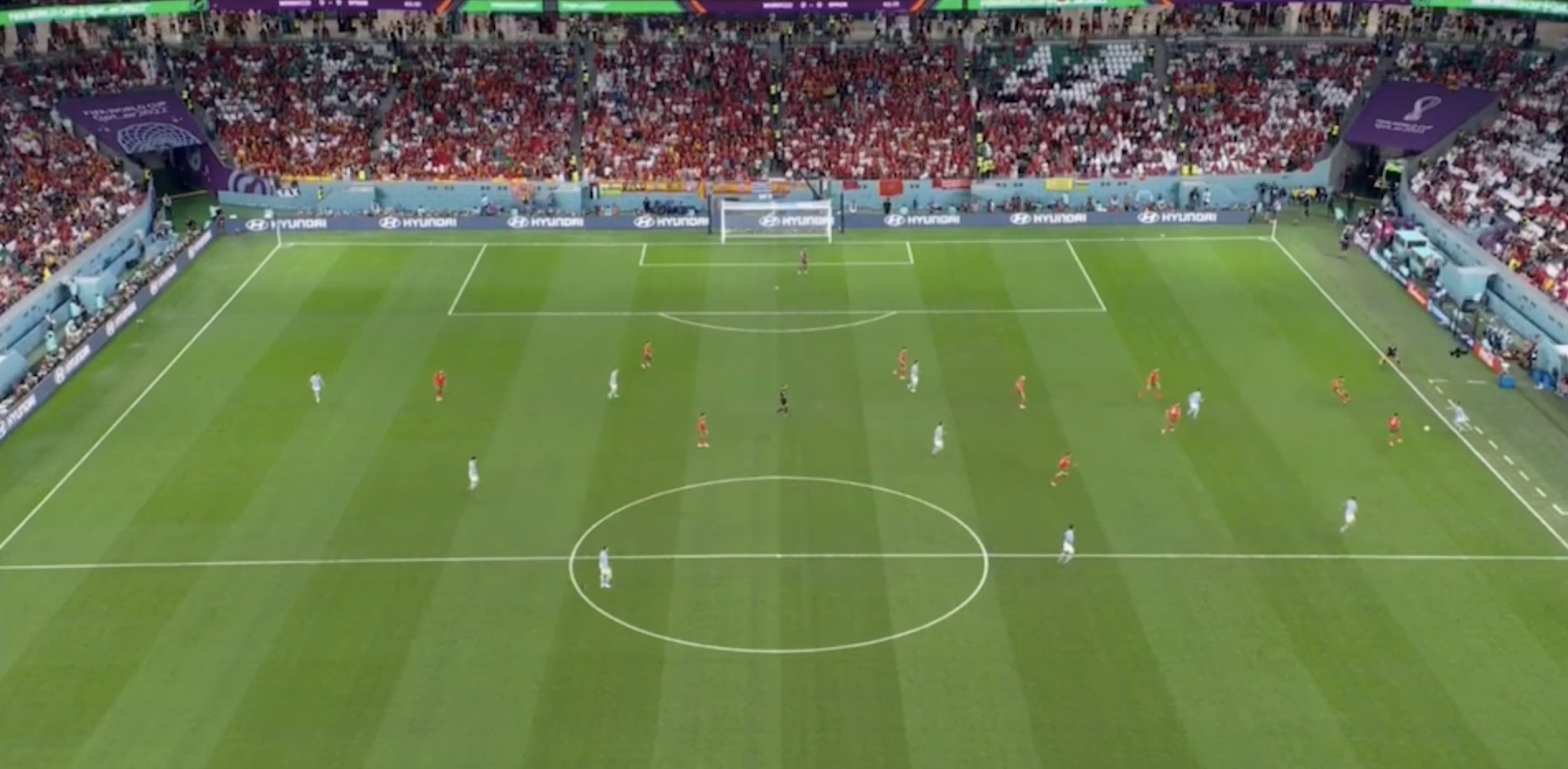 Admittedly it may seem that Spain need to put more balls in the box, try to cause random action and find the second ball, but then you need to press higher and get much closer to the opponent. If that second ball goes to Hakim Ziyech or Sofiane Boufal – what a player he is, by the way! – and they dribble on the field, make a counter-attack and score a goal, everyone will criticize you too.
It's funny now, everyone talks about high-rise blocks, low-rise blocks… the only blocks I know are apartment blocks. Got a garage? No garage?
The desire to find vocabulary that makes football difficult to understand annoys me. Regardless of the block that Morocco has, it is many players working together, sanctifying an incredible desire not to open spaces.
Spain were so worried about being caught on the counterattack that they couldn't really risk some passing inside.
It's the opposite of Argentina when they lost to Saudi Arabia: they try to make the unbalanced pass too early, and when you do that you're exposed to the counterattack. Against Poland, Argentina changed some players but mainly they were more patient and improved.
But I will not dare to say which team is the best because they are all similar and the players are similar.
It's true now that there are no more bad players. But there are also no outstanding players. By trying to kill the bad guys, we also killed the good guys.
There are several trends emerging from this World Cup, and not all of them are bad! I think we've seen teams, when behind, become more themselves. They dare to do more things. And when they were even, they suddenly fell back again. This has been repeated many times.
And something we should start to consider more: there have been more and more goals from back crosses or back passes.
As teams try to play as far away from their own goal as possible, when they cross the opponent's defensive line, they are so fast that the players in the middle run past whoever has the ball on the outside. I used to say in Manchester that the last player in the box is the first to shoot. I tell my attackers all the time: the closer you are to the goal, the further you are from the goal.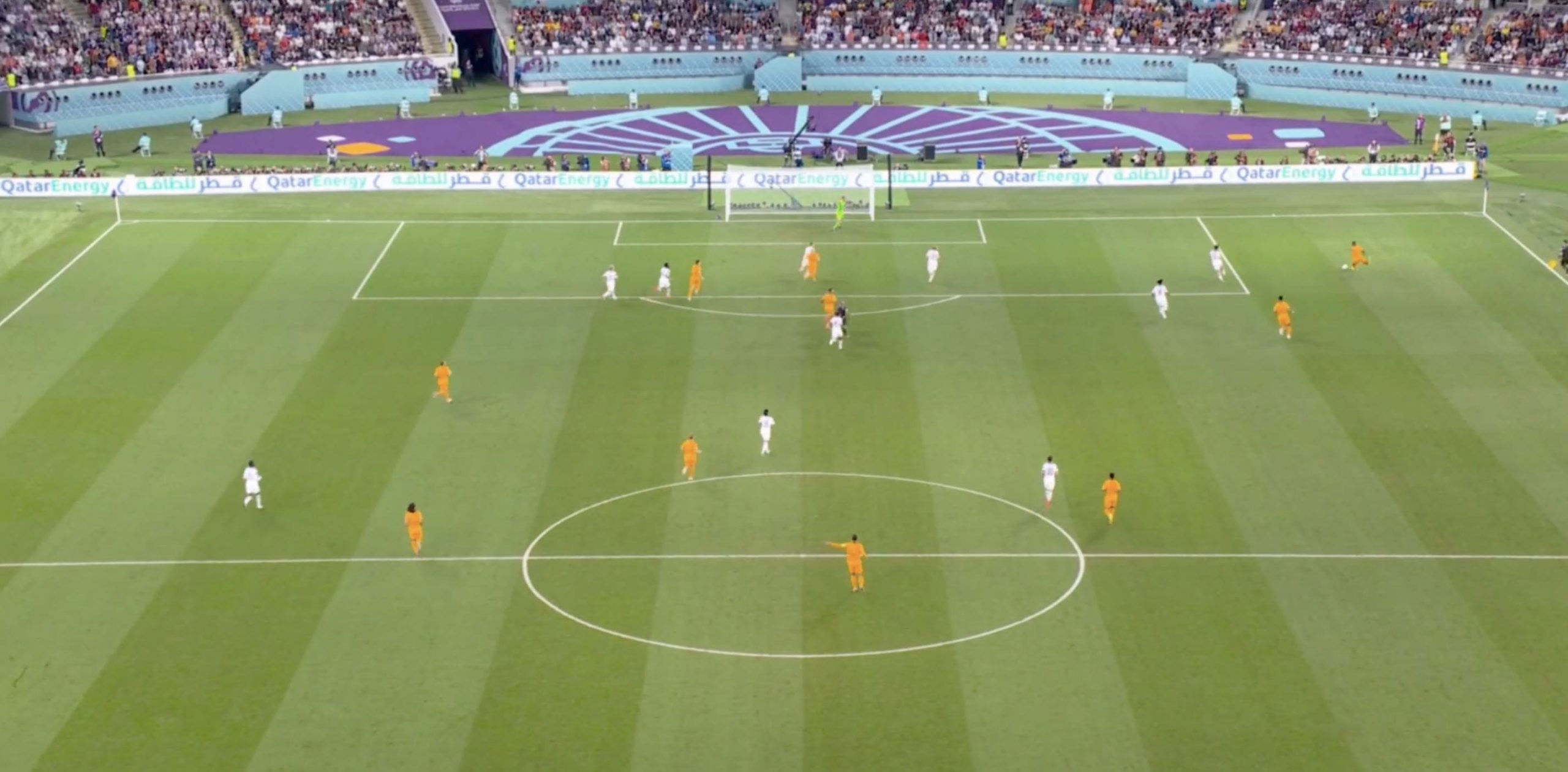 Each team is so concerned with defending and controlling the spaces near their goal that there are now more threats coming from further afield.
Sometimes you have to take a step back.
"Years ago, the World Cup was very useful for discovering new footballers from unknown countries. They had their own characteristics, they were not consistent players like today.
So let's talk about perspective. People are saying that it was a good decision that Cristiano Ronaldo didn't start in the last 32 for Portugal. The Greek philosophers had it covered: all's well that ends well. But until it's over we won't say anything, just in case…
It's called opportunism, it's as simple as that.
How many of the opinions you hear about football are expressed at the start of matches? Pay attention to what is said before a match, as long as there is some reasoning, of course. Because after a fight, everyone is wise.
You know when Portugal lose 2-0 and leaving Ronaldo on is a terrible decision. 'How do you give the No.9 flocked shirt to a kid who has been in the footballing elite for four days?'
Sometimes I think that 90 minutes of a match is almost a hassle for some people who only want to praise the winners and criticize the losers.
So I'll tell you the things I was thinking before the tournament started. I don't want to be an opportunist!
For me, England and Portugal are the two teams with the most top players in an age group that will also give them a good chance in the future.
James Maddison is a true footballer, more the product of the streets than the product of an academy. He is brave. He has a lot of nerves. A manager may tell him to do A, but if he believes B is the right option, he will do B.
I like this. Any idea that pops into Maddison's head is 100 times better than any idea you'll find at any coaching conference.
Look at the quality of England in the team, and even some of the people left behind!
And then Portugal… Benfica's young central defender, António Silva, isn't even playing. Do you know how good this kid is? Unbelievable. This is absurd.
The man who replaced Ronaldo, Gonçalo Ramos… I was even more surprised that when Ronaldo wasn't playing, it wasn't Rafa Leão.
I'm more like, 'Wow, Leão isn't playing, is something going on with him?'. But there is Ramos, a man capable of not only scoring three goals, but every time he touches the ball he enhances the action. He improved everything. It's really neat. And João Cancelo, who has the ability to make better decisions in the final third than most forwards.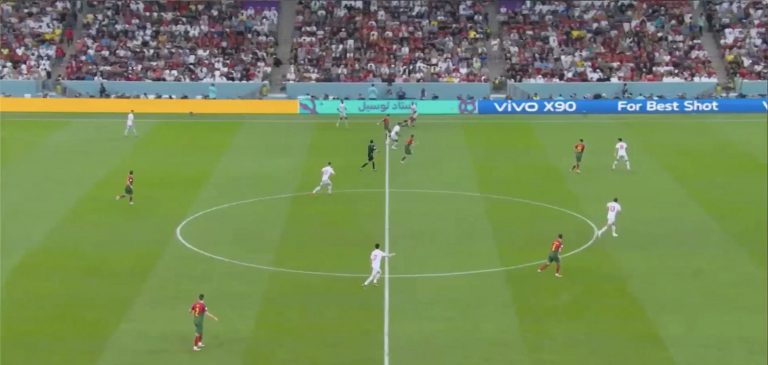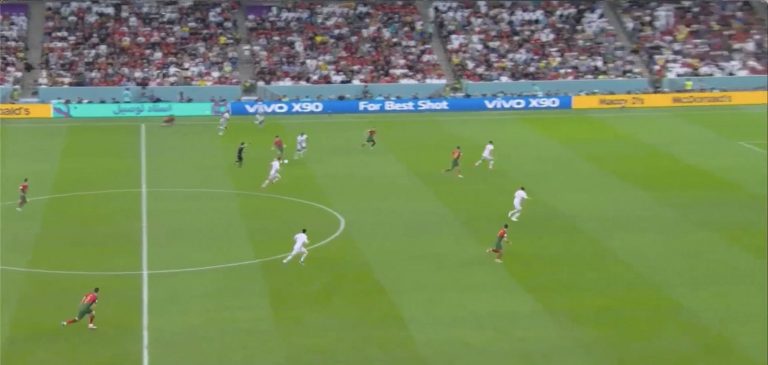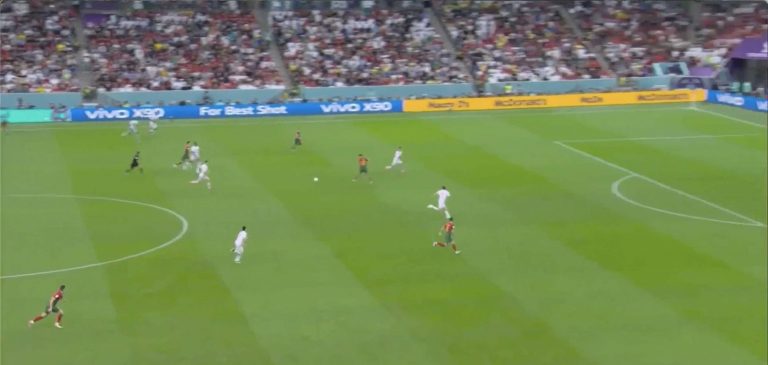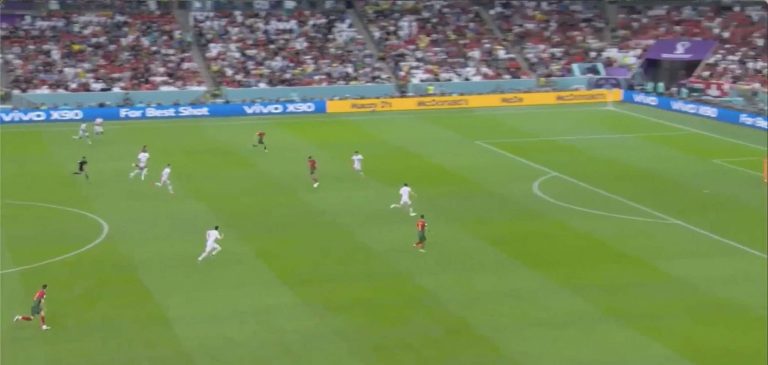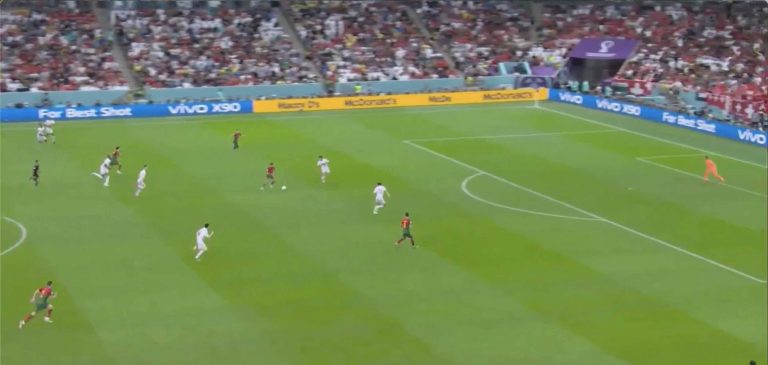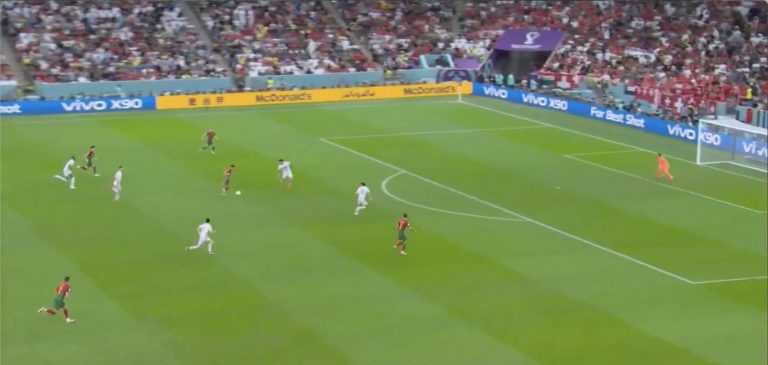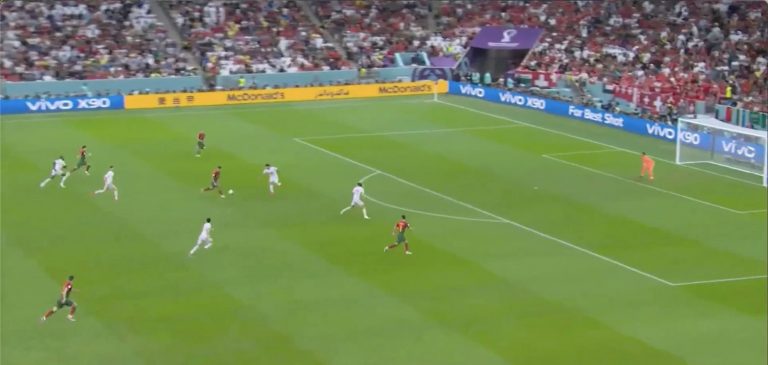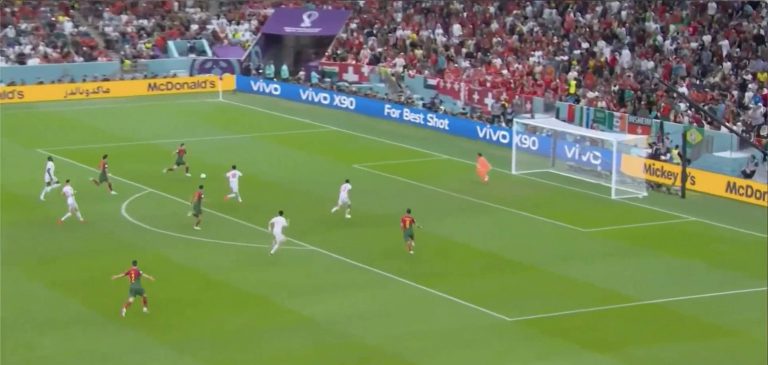 It's hard for me to highlight more new players – basically because I already know them. And I'm not doing this to promote myself, but because there is so much scouting and so much analysis that not a single player seems new to us from now on.
Watch Sofyan Amrabat against Spain – I already know him. I've never seen him put on a perfect performance like Monday, but I know what he's like as a player.
A few years ago, the World Cup was very useful for discovering new footballers from unknown countries. They have their own characteristics, they are not consistent players like nowadays.
This scouting is like picking mushrooms in the forest, like we do in Spain. If you go to the forest after 7 o'clock you will see that all the trees are gone, people have gone and taken all the beautiful mushrooms. With footballers, it's the same. Everyone went to see them. It's hard to find a mushroom that someone else hasn't already picked.
Are you wondering how we got football back to the way it was? Forget that. The type of people who play football is different now, but it happens everywhere: music, art, whatever…
We have been shaped by the culture around us and new generations will get used to VAR as a matter of course. Don't even get me started on this. Nor in statistics.
You and the context in which you find yourself are the same. Take the cactus, for example. Years ago, a cactus had no thorns. We adapt to the environment, life and context changes. And so, over time, the cactus grew its spines. This is what we have now.