Dacia Morocco. Several vehicles with new visual identity sold in Morocco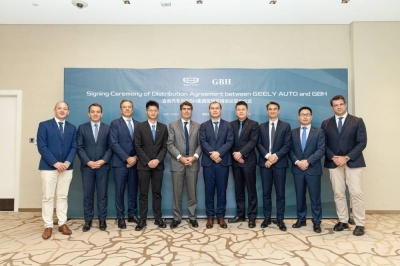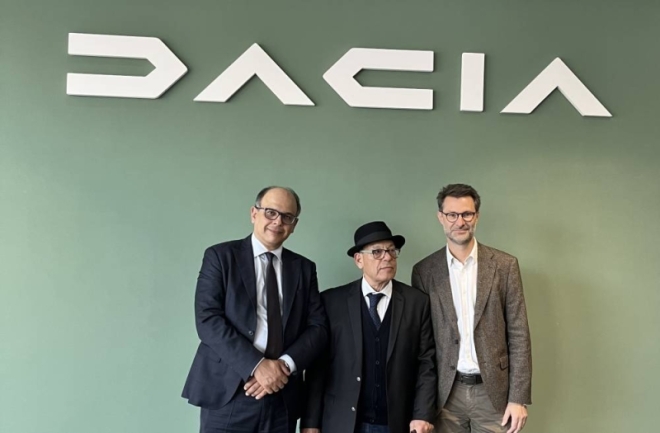 From left to right – Rachid Laraki Director of Dacia Sales and Dacia Network Moulay Mustapha El Oudghiri CEO of NCRA, Fabrice Crevola CEO of Renault Commerce Maroc and Dacia Maroc.
Dacia is changing the graphic universe of its dealerships and showrooms, taking inspiration from the brand's new visual identity announced in January 2021. The new face of Dacia in the dealerships is intended to support the development of the brand and the range of its products.
The Dacia dealership in Marrakech, owned by a historic partner of Dacia and Renault: NCRA (New Royal Automobile Company), is the first site to benefit from the brand's new exterior visual identity in the Dacia network in Morocco. A first step in the deployment of this new identity throughout the Dacia network in the Kingdom, which will be completed by an evolution of the interior image of the showrooms in 2023.
Deliberately tall and massive, the totem, for example, embodies brand stability. Similar to the black strapping of the light box letters. By drawing this monochrome outline of the showroom window, the brand gets straight to the point by conveying the dealership's location with simplicity. The use of wood, at the base of the totem, brings warmth and authenticity to the place. Associated with the omnipresent khaki color, it evokes the outdoor territory, dear to Dacia.
Finally, the use of metal and the technology of backlit box letters bring a unique modernity and additional cachet to the dealership. In 2023, the interior spaces of Dacia showrooms will feature moveable and adaptable furniture, made from recycled and sustainable materials (panels, carpets, wall paint, floors, lamps, etc.) for an eco -responsive and flexible customer experience.
With this decoration, Dacia strengthens its external visibility, asserts the modernity of its network, and reaffirms its presence in the territory. In Morocco, Dacia has been the leading brand in the automotive market for 12 years and all these models are number 1 in their segment. The introduction of this new identity will "only strengthen the status of the preferred brand of Moroccans".