Twitter: 5 alternatives to discover
Are you fed up with Elon Musk's incessant escapades since he bought Twitter, and Donald Trump's return to the platform scares you? You're not alone. A real exodus seems to be taking place today, with many users announcing their departure from Twitter, and their transition to a new social network. Overview of different Twitter alternatives.
1. Mastodon
Mastodon has established itself as the leading alternative to Twitter. Thus, the platform recorded 70,000 new registrations the day after Elon Musk's Twitter acquisition announcement and announced, through a tweet, which recently surpassed 2 million monthly active users. This decentralized and open source platform offers an interface somewhat similar to that of Twitter and allows you to post messages, referred to as "toots". In addition, Mastodon supports audio, video and photo messages, polls or even personalized emojis.
Mastodon is a decentralized social network, so you need to choose a server to create your account. Each server is managed by a structure or a person, this means that the rules can vary in terms of policy and moderation. Another strong point: the platform allows you to link your Twitter account and your Mastodon account to activate cross-posting. A practical feature for users to ensure switching between two platforms.
2. HiveSocial
Another alternative to Twitter that is attracting more and more users: Hive Social. The platform reached 1 million monthly active users, like Mastodon before it. Hive Social's interface borrows elements from those of Instagram and Twitter. The platform makes it possible to publish messages, videos, surveys and other questions and answers. Many options allow you to personalize your profile, so you can choose your theme color, add pronouns, your zodiac sign and even your favorite song, for those nostalgic for the MySpace era.
Its main strengths: its chronological flow and the possibility to modify posts after they are published. However, it's important to note that Hive Social is still in its infancy and only has apps on iOS and Android (beta) at the moment.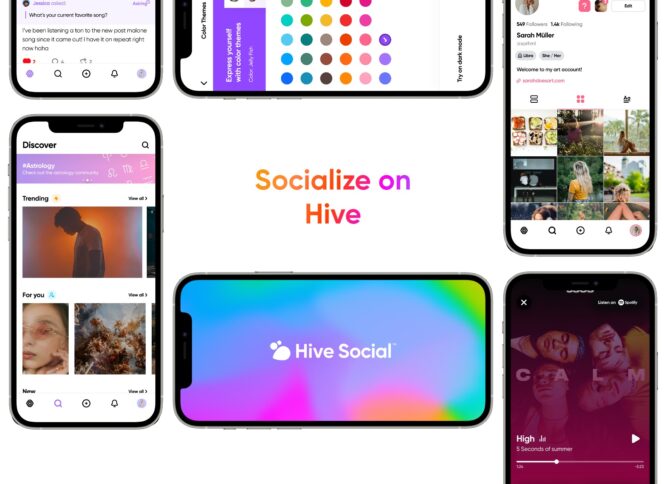 3.Cohost
Like Hive Social, Cohost is also a thriving social network. It can represent a good alternative to Twitter thanks to a similar interface, although still rustic, but easy to handle. You can post messages on the platform and personalize your posts. There is also an option to specify whether a post is for adults or not.
Its specificity: Cohost presents itself as a platform that does not sell your data, that does not contain advertising and where the flow of publications is sequential. Unlike Twitter, Cohost doesn't have a trending tab. The platform specifies on its website to be aware that without an algorithm, it seems difficult to access new content, but is working to offer an innovative operation more or less in the future.
Good to know: running the platform is pretty special. So you won't be able to post immediately after you sign up unless you have an invite code. To prevent an influx of bots and malicious accounts, Cohost has a waiting list of users. You can only post if your account has been authenticated. The social network tends to reduce waiting times more and more. Cohost is only available on PC, for now, and is a paid offering to benefit from additional functions.
4. CounterSocial
CounterSocial is a social network that can be a good alternative to Twitter. Its interface is presented in the form of columns, reminiscent of TweetDeck. Users have the ability to pin the columns that are most relevant to them, create their own lists of other members, topics or even hashtags, as well as create public and private user groups, which are completely which is end-to-end encrypted. at the end. Unlike other platforms, there is no need to constantly refresh your page to access new information, updating is automatic.
Its specificity: CounterSocial guarantees users a platform free of ads, trolls and abuse. For this, the social network currently bans some countries as "points of origin" for bots, such as Russia, China, Iran, North Korea, Pakistan and Syria. It also has a deepfake detector, using AI to automatically check content in near real time, to limit fake news. CounterSocial is available on PC (via browser), on smartphone (iOS and Android), but also via VR glasses.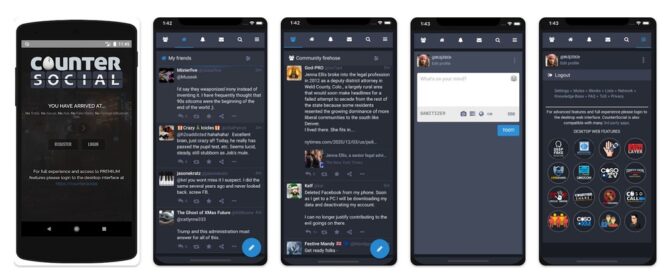 5. Tumblr
Tumblr is a social microblogging platform that in some ways can be used as an alternative to Twitter. Moreover, many twittos, who did not delete their Tumblr despite the proliferation of social platforms, have turned back to this channel. In fact, the social network allows you to post different types of content, from text to images, and from music to videos. There are 2 types of users on Tumblr: those who create original content and those who "reblog" posts. A dynamic remembers on Twitter. Internet users have their Tumblr (similar to a blog format) but also access content integrated into a feed.
However, unless people are actively looking for news, the platform does not prioritize the latest information in its recommendations. Tumblr has a Trending tab, but it doesn't always cover recent events like the top trends on Twitter.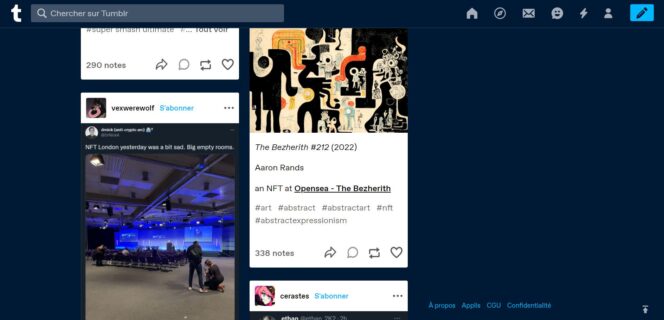 Bonus: Post and Bluesky, the social platform projects to follow
The chaos and the latest controversies surrounding the potential end of Twitter are also prompting some to consider the creation of new social platforms. This is the case of Jack Dorsey, co-founder of Twitter, who left the firm in 2021, announcing that he was starting the creation of a new social network, Bluesky. It will be based on the AT protocol presented as "a new foundation for social media that gives creators freedom from platforms, developers freedom to create, and users choices in their experience". The Bluesky social network is, for now, accessible in the private beta version.
Another project to watch: the project launched by former Waze CEO Noam Bardin. The latter announced that he was working on a new social network, called Post, which would be "a civil place to debate ideas, learn from experts, journalists, creators and each other, talk freely and have fun". This platform aims to allow users to write and post messages without character limits; comment, like, share and repost content; to buy individual articles from different news titles or to tip content creators. To try the Post, it is possible to join the waiting list mentioned on the website.