Scylla Consulting: bringing together human and artificial intelligence
By avoiding Charybdis, the abyss of data, Scylla Consulting chose to go to the 6-headed monster of Artificial Intelligence. But it is a tamed beast from which it is possible to get the greatest profit.


Content provided by our partner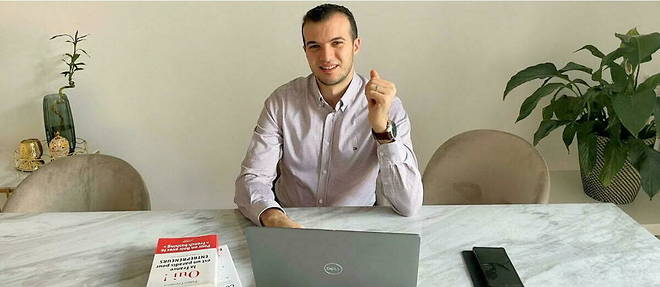 Artificial intelligence: friend or foe?
IAlmost everywhere is a question of artificial intelligence. In the strange and exciting mode of cinematic fiction, but also in its more disturbing aspects. Some even see in it the promise of the extinction of the human race. Madriss Seksaoui reminds us that boiling was stronger a few years ago. In his final year in the Master "MSc in Data Sciences and Business Analytics" (straddling the Ecole Centrale and ESSEC Business School), he remembers a collective passion. He himself, moreover, has just written a dissertation on "Data Science", a field in which he found this technicality lacking in him at the beginning of his financial student career. That's why we asked the young Data Scientist to enlighten us. Will robots control us? Will professions disappear? Even if the questions are rude, his answers are not lacking in interest…
AI and health
Having just obtained his Master's degree, Madriss chose independence by offering himself as a freelancer to the company where he completed his internship at the end of the studies. Natexo Group, a digital marketing company. But his profile interests and expertise in AI make people jealous. He would join a French insurance leader a year later, for a new adventure where, far from submitting men to the machine, he would rather intervene to free them from repetitive, painful and time-consuming work. There he developed the process of OCRization, i.e. optical character recognition within documents. There is no need to read them in order and feverishly annotate in the margin, the machine will take care of it, and better than the human. In short, AI, here, allocates time and removes unnecessary activities.
This mission was followed by a collaboration with a large pharmaceutical group in France that continues today. In addition to increasing skills in the field of health, Madriss found material there to deploy his skills in the service of noble causes. The company sells machines that perform blood tests. It is a very large group that supplies a number of French laboratories and hospitals recognized in haemostasis. He also developed kits for rapid blood tests to determine if a patient about to undergo surgery was already taking anticoagulants (which would lead to the risk of fatal bleeding). Using AI, Madriss was able to set up the detection of anticoagulants in blood plasma. And that's not all. Madriss performs predictive maintenance, to ensure upstream that no anomaly interferes with the rendering of biological results. Here too, AI isn't wiping out humans, the data scientist taught us, they'd rather save them…
AI and the professional world
Madriss has worked on other equally innovative themes, particularly clinical decision-making support systems (CDS). These are tools that can be used, for example, to predict the risk of disease recurrence for patients. By focusing on those already affected, he is able to calculate the likelihood of recurrence. Passionate about AI applications in the medical field, the data scientist is inexhaustible.
If he recognizes that the development of AI will not be without consequences in the job market, it is to announce the development of new professions. There is a lot to be done in data engineering, he said, if only to process the raw data, check its good quality, make sure that the tools are properly connected to each other. Ditto for machine learning engineering which ensures that machine learning models (automatic learning from data) once deployed remain functional over time. The craft is still in its infancy, but demand will increase rapidly. This is undoubtedly the reason why he was approached by a major business school (EDC Paris) to participate in the training of Master's students…
And for Scylla Consulting, his small company, he hopes to make it one of the benchmarks in Île-de-France, to recruit on a long-term basis or, at least, to surround himself with a solid group of freelancer. to further deploy the solutions offered by AI in medical matters. And elsewhere.