Volkswagen sells WeShare to better rebound in carsharing
Volkswagen has just sold its 100% electric car-sharing subsidiary WeShare to Miles Mobility. An independent company, the main provider of car sharing solutions in Germany, where it is active in eight conurbations. Under the Miles brand, it offers mileage-based car-sharing services and flexible daily rental rates. All in a free-floating system with no fixed location. This sale does not mean that Volkswagen is losing interest in car sharing, which it considers on the contrary as a solution for the future. By working with a strong partner, it wants to make car sharing accessible to more customers. In addition, this sale is accompanied by an order by Miles Mobility for 10,000 electric vehicles from various brands of the Volkswagen Group.
The collaboration with Miles Mobility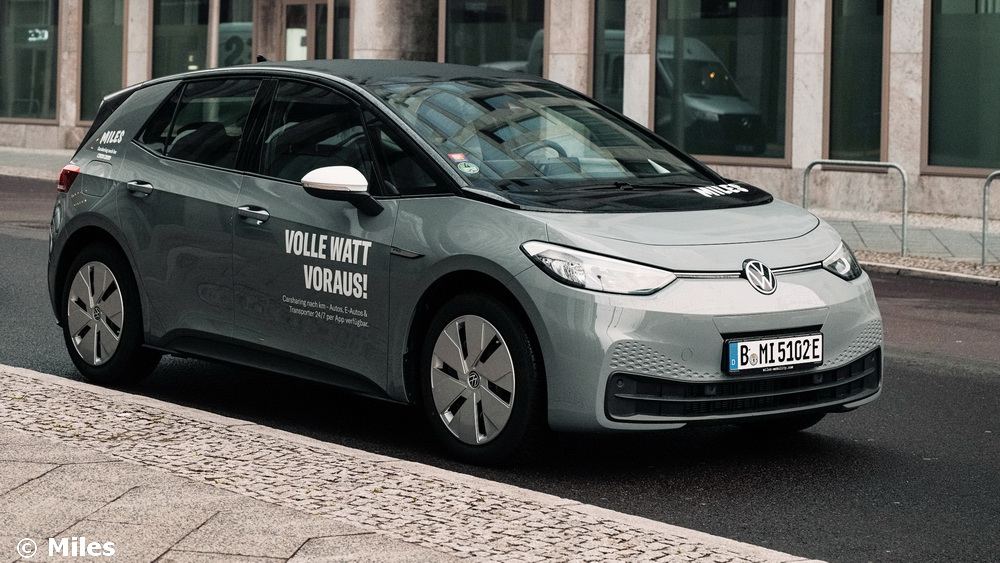 For Volkswagen, new mobility services such as car rental by subscription or car sharing arouse great enthusiasm. It aims to participate more in this new market trend where usage takes precedence over ownership. By 2030, it expects to achieve almost 20% of its turnover through this type of activity. By partnering with Miles Mobility to ensure the operation of its fleet, Volkswagen wants to develop car-sharing by always focusing on electric vehicles. This is also through the integration of other models of different brands of the group. For its part, Miles Mobility is pleased to expand its long-standing partnership with the Volkswagen Group. A group that supplies 70% of the 9,000 vehicles in Miles' current fleet. A partnership that contributes to the electrification of its fleet, a key pillar of the Miles strategy towards sustainable urban transport.
Offer a wide range of mobility services
If Volkswagen sells its car-sharing business, it intends to integrate the Miles offering into its mobility platform in the future. WeShare customers can benefit from car sharing services in eight German conurbations. It's also a way for Volkswagen to offer a wide range of mobility services. Services range from car sharing solutions in a few hours to subscription systems in a few months. With its partners Attestor and Pon Holding, Volkswagen recently acquired the car rental company Europcar. The Volkswagen group should still open up its mobility platform to other external partners such as Miles. This is to generate economies of scale, but also to offer more complete solutions to its customers. So it aims to anchor itself completely in mobility services, markets that are experiencing very strong growth.
A smooth transition process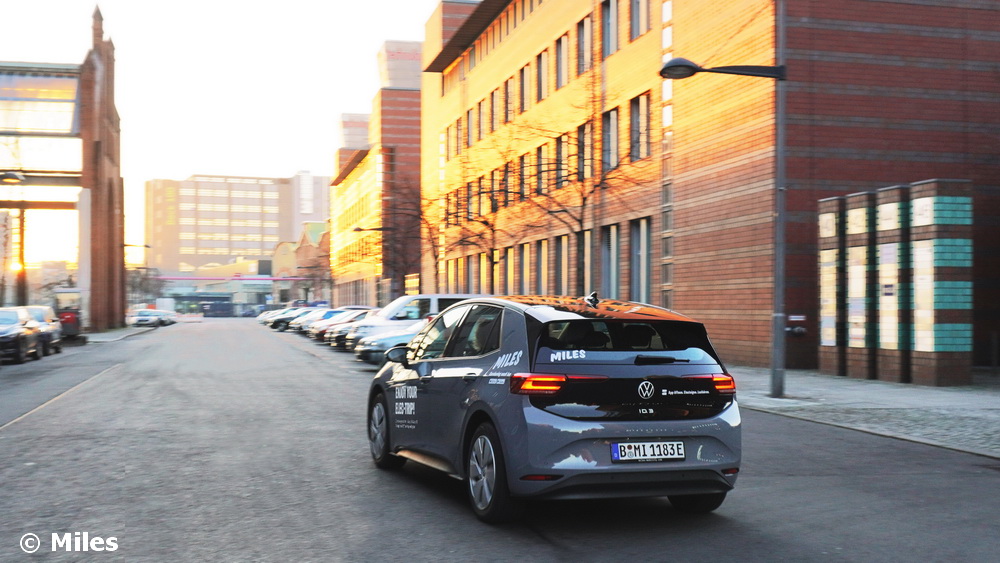 For WeShare customers in Berlin and Hamburg, the transfer process to Miles will be smooth. For now, the WeShare service will continue as usual. Over the coming weeks, WeShare vehicles and customers will gradually migrate to the Miles ecosystem. The service will continue to operate under the Miles name and within the Miles app. Miles customers will benefit from a larger fleet of electric vehicles. Those on WeShare will have access to a larger and more diverse fleet. This in 6 additional cities in Germany as well as in two cities in Belgium. They will also be able to access new features such as city-to-city trips and international travel. Miles will also ensure that the merger of the two services is transparent and open to employees.
An order of more than 10,000 electric vehicles
Both parties did not want to disclose the value of the transaction. However, selling WeShare is also a good deal for Volkswagen on another level. The partnership with Miles Mobility provides an order of more than 10,000 vehicles. 100% electric vehicles from the Audi, Seat/Cupra and Volkswagen brands, whose deliveries should start in 2023. The integration of the WeShare fleet with Miles enables the expansion and diversification of the electric car-sharing offer. Today, 200,000 WeShare users in Berlin and Hamburg have access to 2,000 Volkswagen ID.3s and ID.4s. Tomorrow, like current Miles customers, they will be able to familiarize themselves with other models from different brands of the group. Brands that have embarked on an extensive electrification plan for their range of vehicles.